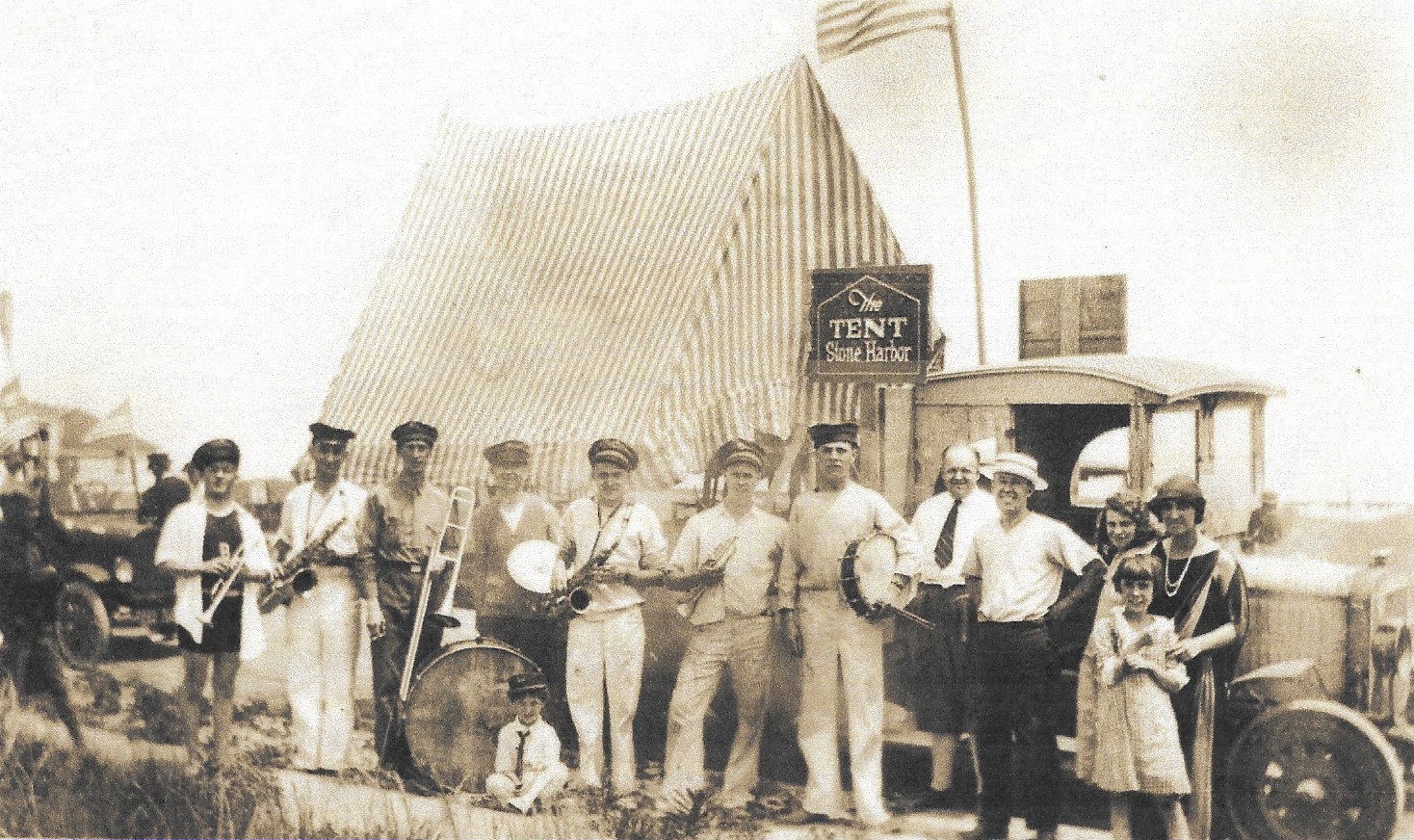 No. 31
Depicted here in this intriguing photo is a traveling band of musicians in 1925 at Stone Harbor as part of the July Fourth festivities.  I am not sure if this group would qualify being referred to as troubadours of that era but the 7-man band and their traveling tent on wheels are all decked out and appear to be ready to perform.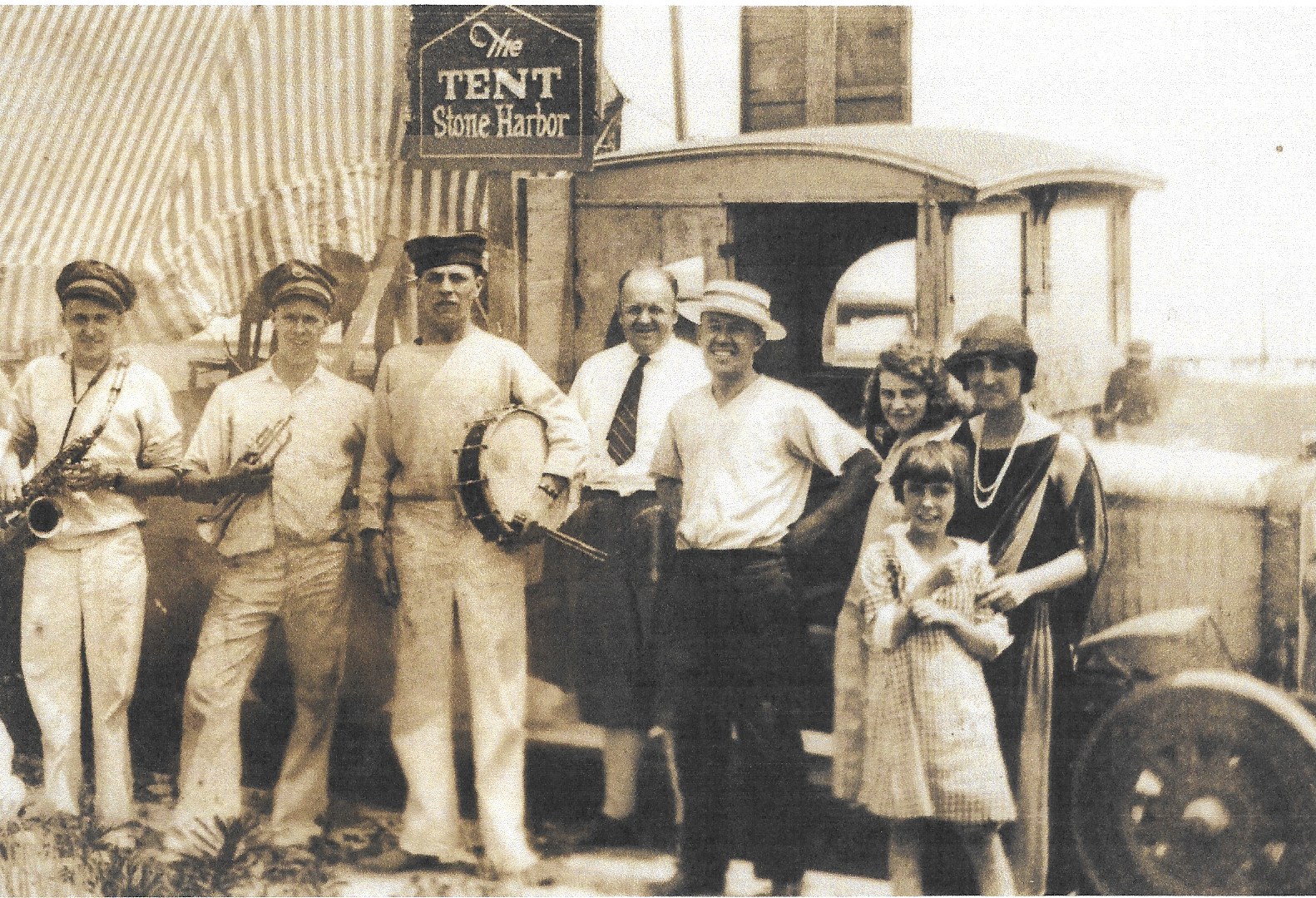 Notice the American Flag as well as the sign on the truck that actually states "The / TENT / Stone Harbor"?  Clearly everyone must have had a wonderful time celebrating our independence and our nation's 149th birthday! 
Photos like these certainly are a reflection of the values and the societal behaviors of the U.S.A. at a former time in our history.  We indeed are indebted to have access to these images so that we may better understand the life and times at Stone Harbor years ago.