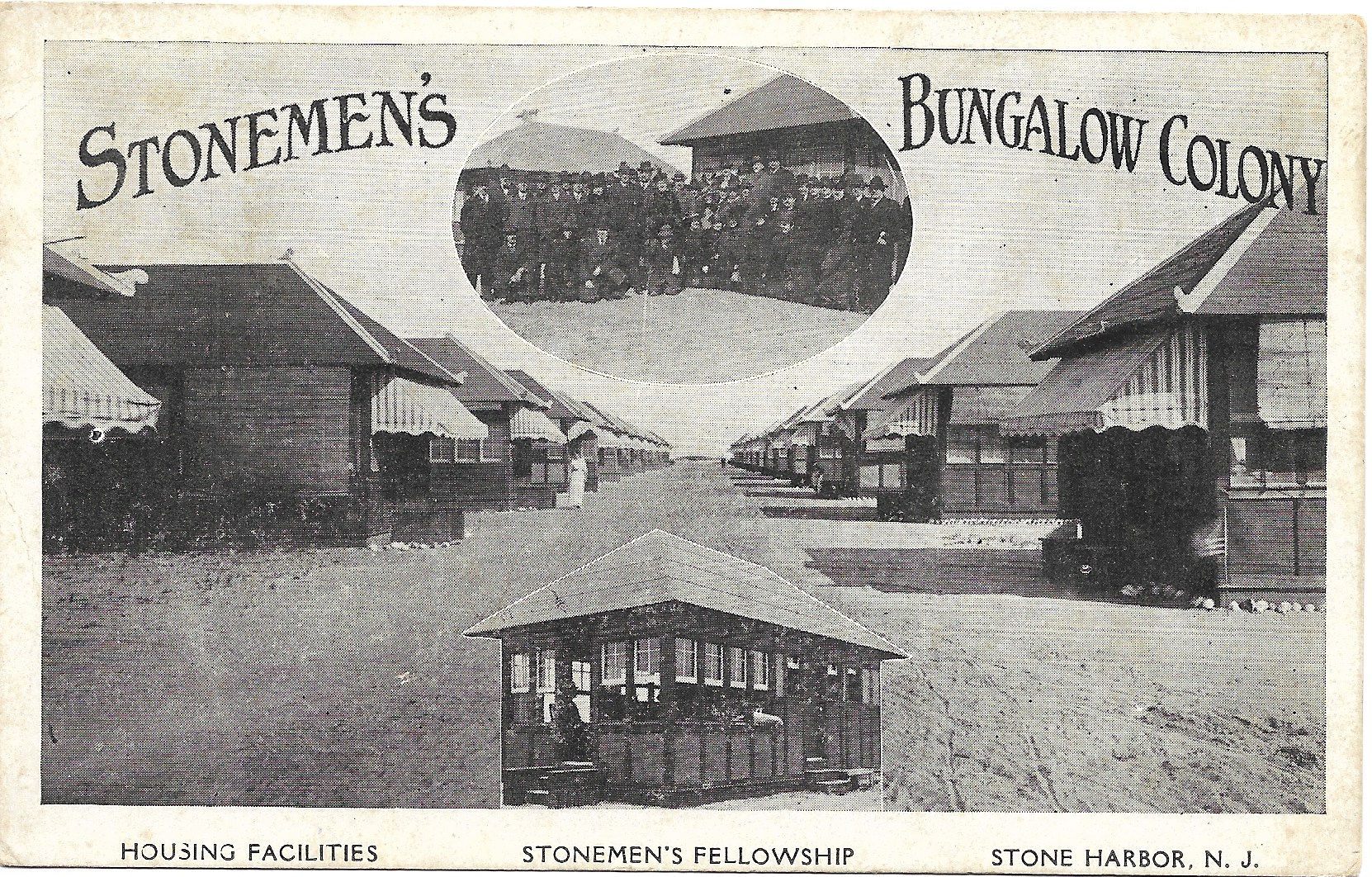 No. 32
Introduction:  According to the caption on the back of this post card, "Stone Harbor, N. J. is the summer headquarters of the Stonemen's Fellowship".  When the Risley brothers and the South Jersey Realty Company put together their "sales pitch" supported by yet another great advertising package, it's no wonder they experienced success.  Initiatives such as this clearly were looking to capitalize on and attract those individuals and families who had somewhat more limited financial means.  Apparently the savvy and enterprising Risley's saw the so-called "big picture" when it came to building and promoting their "New Stone Harbor".
Just imagine the anticipation of expecting some 15,000 people who will visit Stone Harbor between Saturday, June 9 and Saturday, September 8 in the Summer of 1917.  In addition there were to be special excursions scheduled just for ladies and children occurring every Wednesday during this time period.  It was publicized that Stone Harbor certainly had a lot to offer this great influx of people including safe surf bathing on the finest of sandy beaches, along with power boating, fishing, sailing and crabbing.  And of course, do not forget Stone Harbor also had something new: a wonderful mile and a quarter long and twenty-four foot wide promenade more  popularly known as the boardwalk.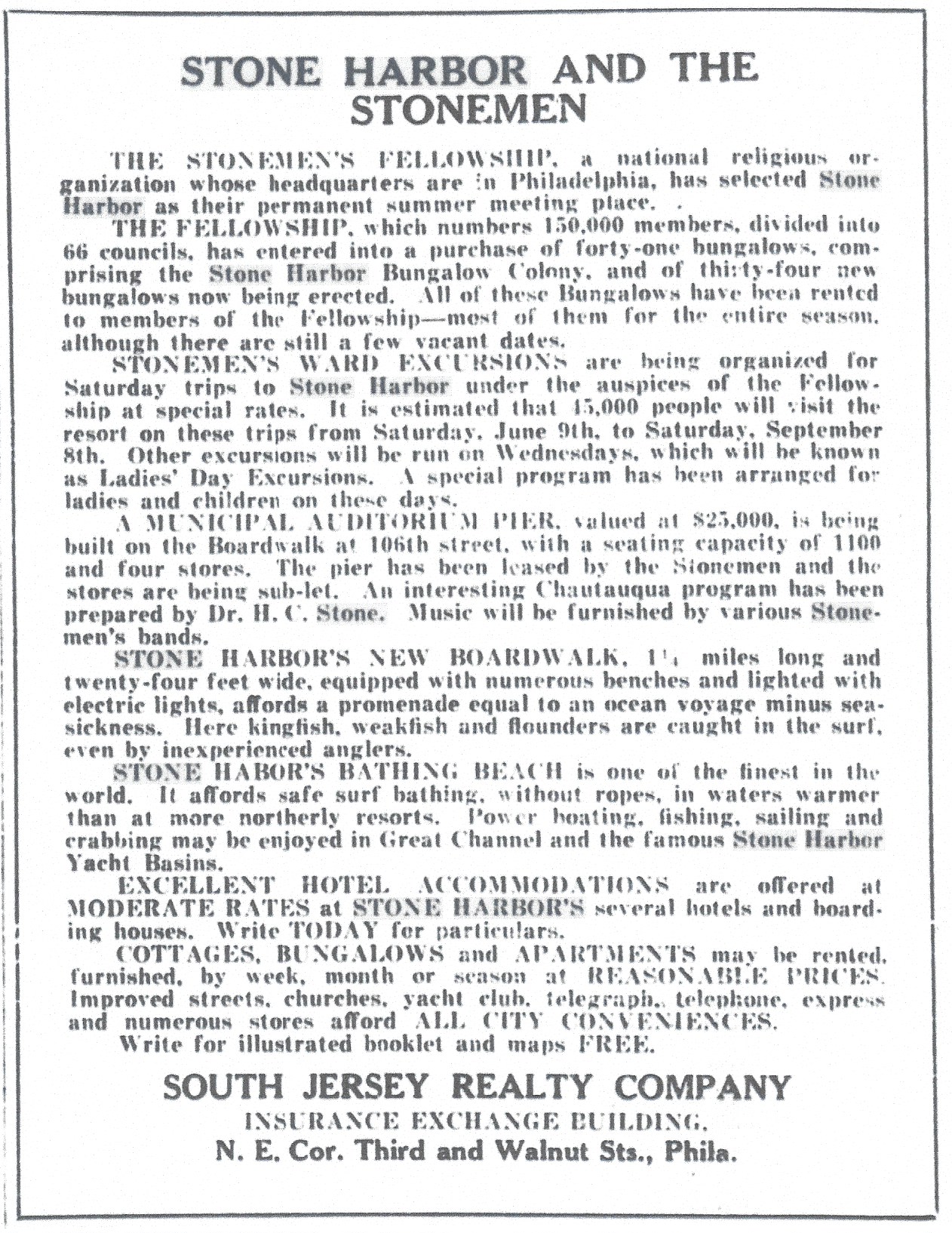 This newspaper advertisement designed for promotional purposes was created and placed by the Risley brothers South Jersey Realty Company of Philadelphia.  Appearing in the April 28, 1917 "Night Extra" edition (page 4) of the "Philadelphia Evening Public Ledger" newspaper, the quarter-page ad provides background information about The Stonemen's Fellowship and their charming bungalow colony rentals available in Stone Harbor, New Jersey.  This ad was placed in timely fashion for the approaching 1917 summer season at the South Jersey shore resort.  These fully furnished 12-by-24-foot bungalows purchased by the Stonemen's Fellowship were offered for rent exclusively to their members and became an early version of a vacation club similar to what we might call today a "time-share" arrangement.  Enjoy reading this entire ad and learning more about the benefits and the important values of membership in this particular national religious organization.