Our Sponsors
Since 1999, the Stone Harbor Museum has been able to realize its vision for the future thanks to the unwavering dedication of the business community. The generosity of our sponsors helps inspire thought-provoking exhibitions, educational programs and exciting special events for everyone to enjoy. Thank you to those who support the Museum's mission through financial and in-kind support.
The Stone Harbor Museum gratefully acknowledges these generous donors for their support.
The Lansinger Family

The Cwik Family

Interested in Becoming a Sponsor?
Help us bring life to over 50,000 artifacts, displays, videos and more as a sponsor. Corporate giving strengthens our community, and we welcome your support. If you are interested in our sponsorship opportunities, please click the link below or contact us directly at directorstoneharbormuseum@gmail.com.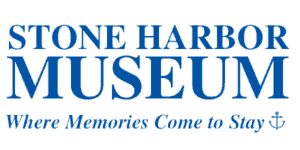 Location:
Address: 9410 2nd Ave, Stone Harbor