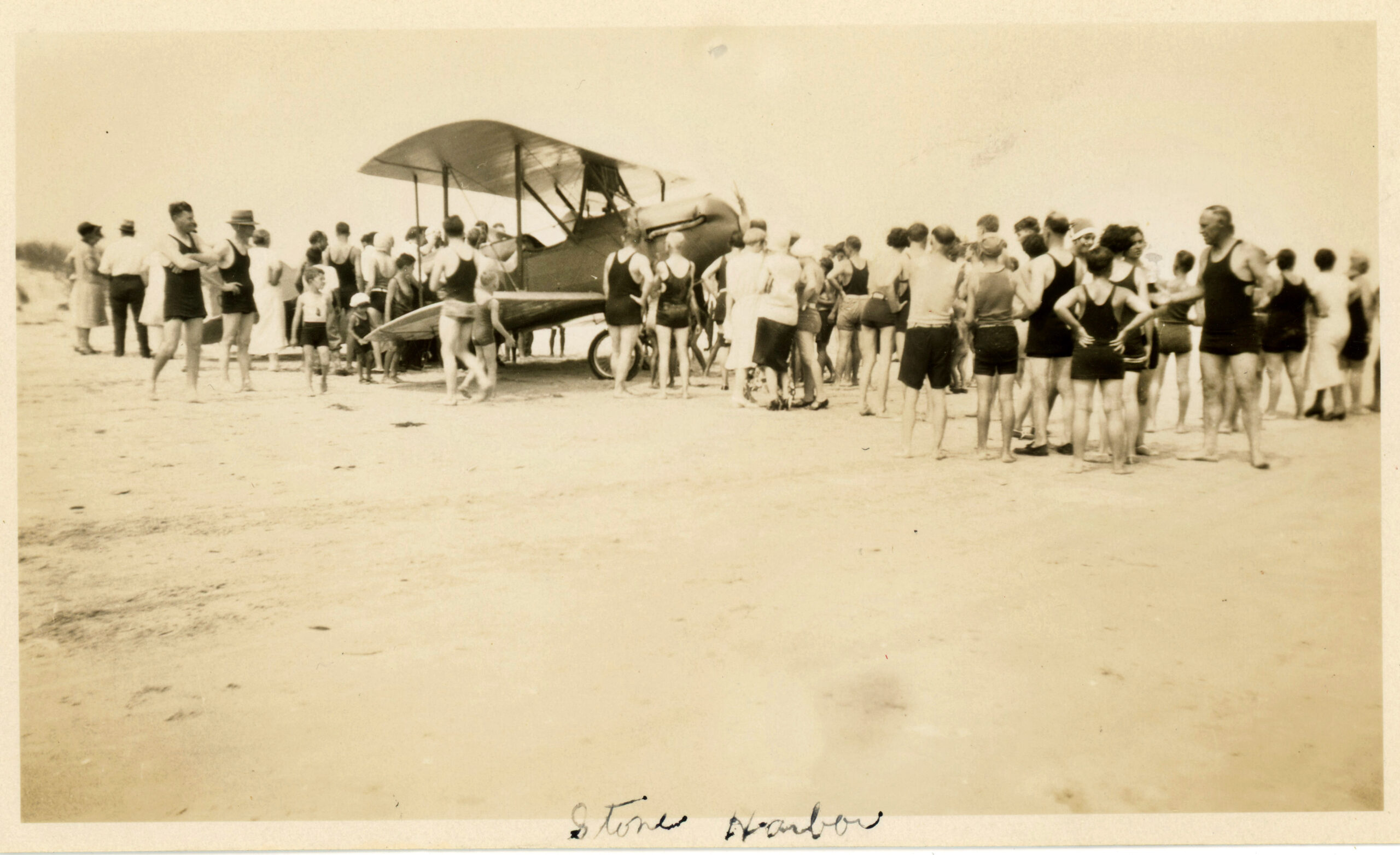 No. 30
Most likely this dramatic Stone Harbor photo was taken sometime in the 1920s judging from the type of bi-wing aircraft.  What's so fascinating about this particular image is that this was not the first time an airplane had landed on the Stone Harbor beach.  In fact, there were numerous other landings by aircraft in previous years.  Most notably, during the month of August 1912, air mail was officially flown by the Post Office Department on an experimental basis with service between Ocean City, N. J. and Stone Harbor. 
While this photographic image is from the Stone Harbor Museum archives, I have not yet found any facts or details about the event depicted here.  We do know that such events like this attracted considerable attention judging from the number of spectators, mostly attired in swimwear, assembled around the plane.  With aviation still in its infancy and no contract air mail routes established in the United States until early 1926, one can imagine how exhilarating it must have been to actually witness a plane landing on the beach. 
Should any of our readers/viewers have substantive background information about this very event illustrated above, it would be most appreciated if you would share it with us.  Many thanks!