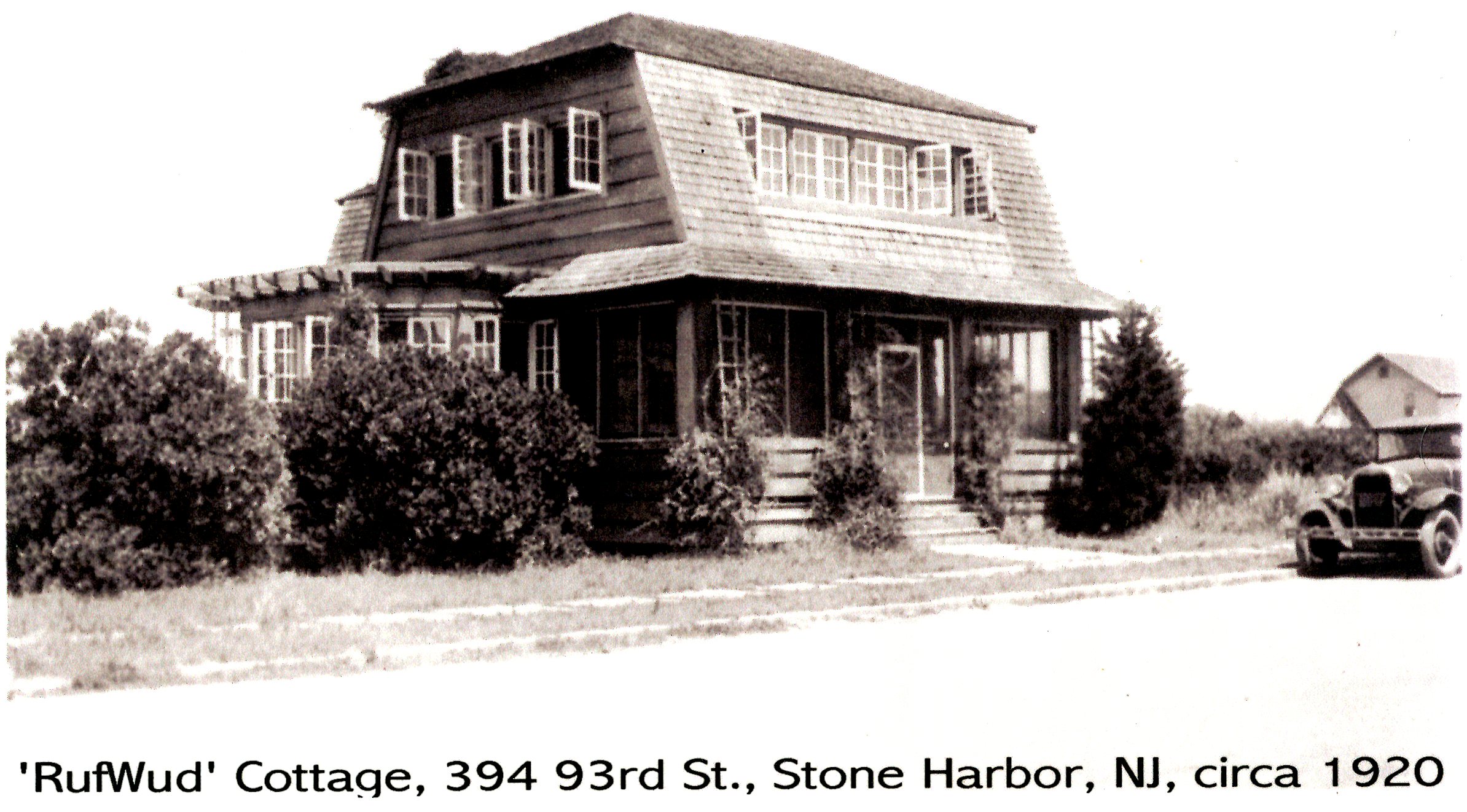 No.29
Without question, here is a photo of a most interesting looking Stone Harbor cottage.  Aside from this photo which resides in the Stone Harbor Museum archives, the only known information about this subject is what appears in the caption below this image.   It simply reads: " 'RufWud" Cottage, 394 93rd St., Stone Harbor, NJ, circa 1920".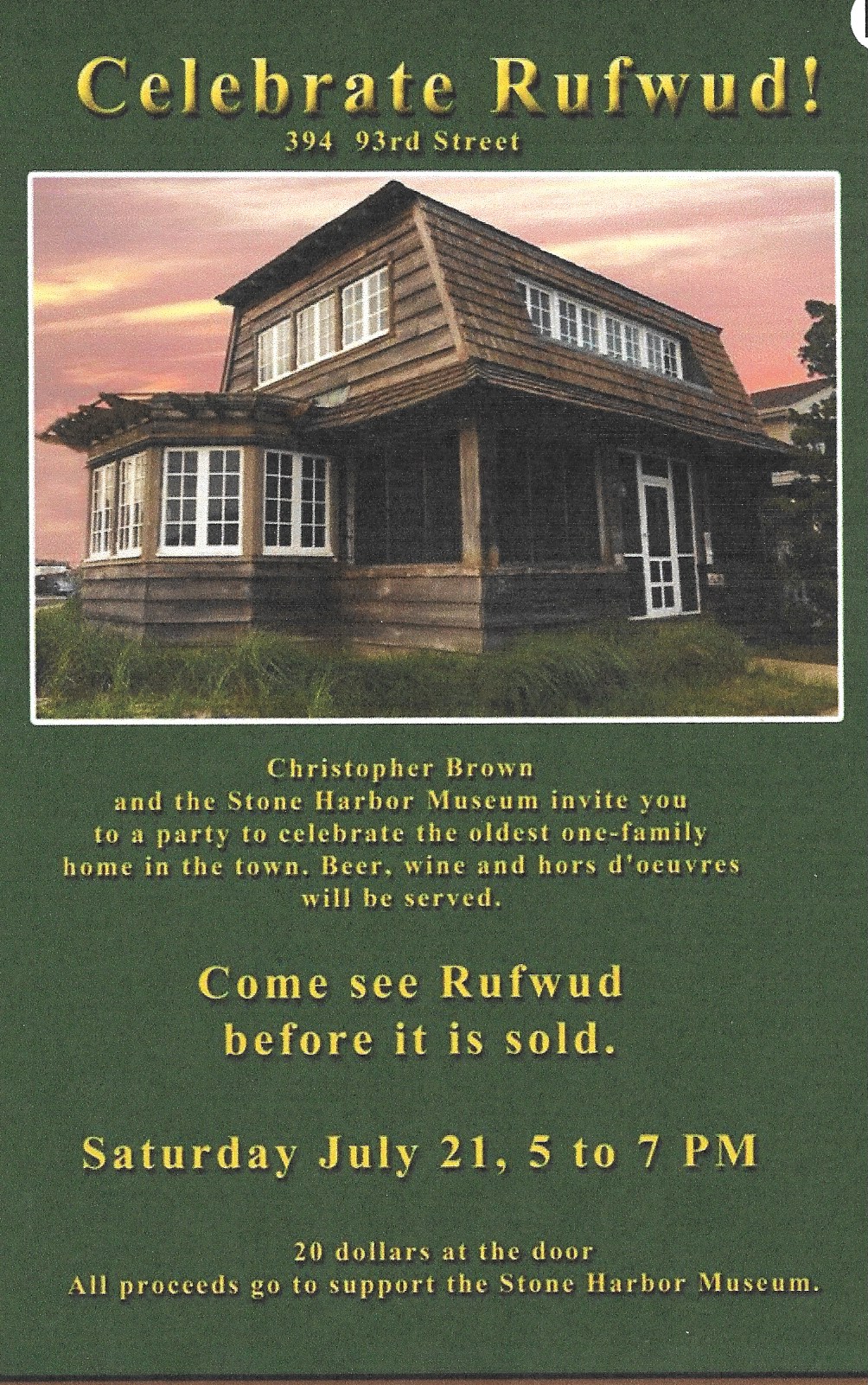 The second illustration is a notice that invited people to attend a party celebrating the "Rufwud", the oldest one-family home in the town.  According to the notice this cottage was about to be placed on the market for sale in the summer of 2018 and persons attending the event would be asked to donate $20 at the door with all proceeds to support the Stone Harbor Museum.  While the date of Saturday July 21 is shown on the colorful flyer, we have learned the this event had to be postponed due to a serious storm.  The open house was rescheduled and open to the public the following Friday, July 27. 
Notably, there are some very interesting architectural features about this house.  On the first floor there is a screened-in front porch across the house as well as an enclosed porch visible on the side.  In addition, the tapered roof and slanted side walls outlining the  second story basically has wrap-around windows seemingly on all sides.  It is indeed an attractive house with well established greenery or bushes noticeable in the front of the property.