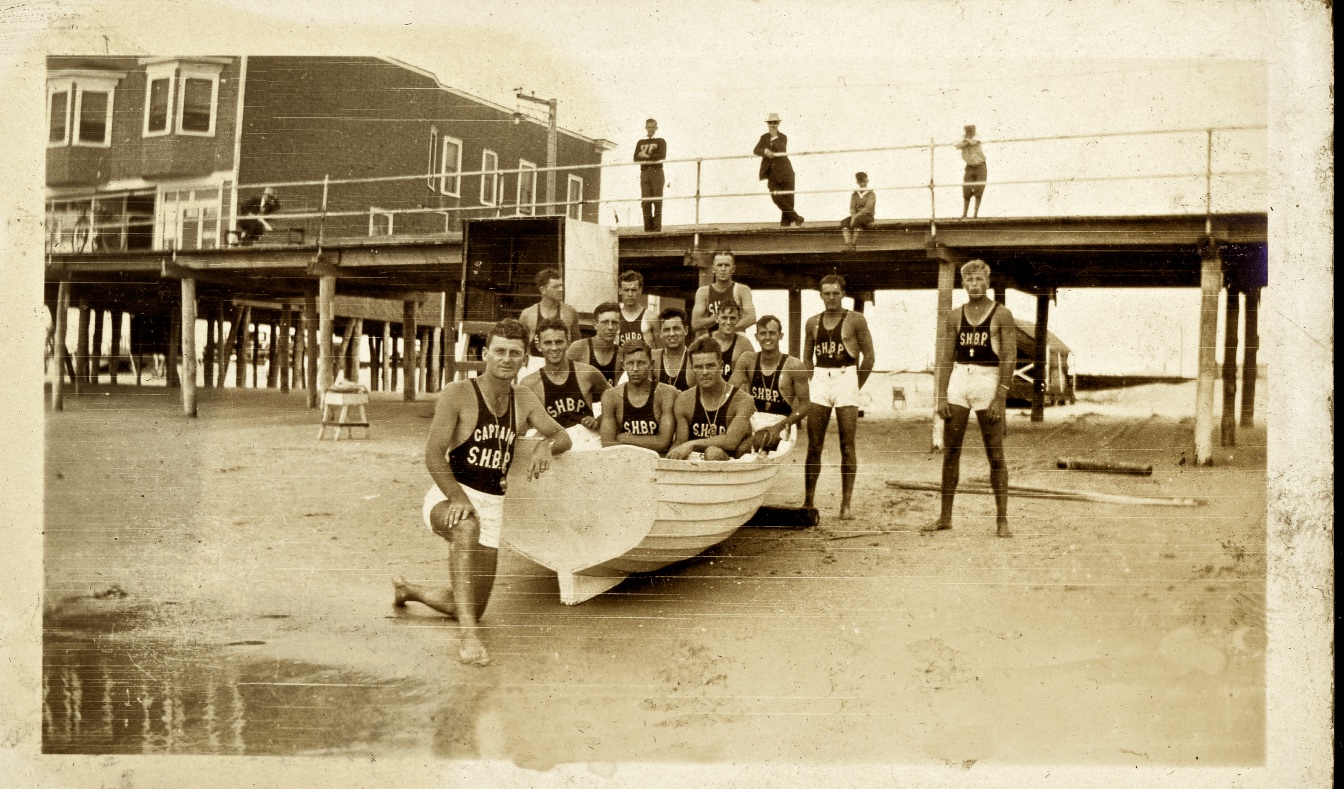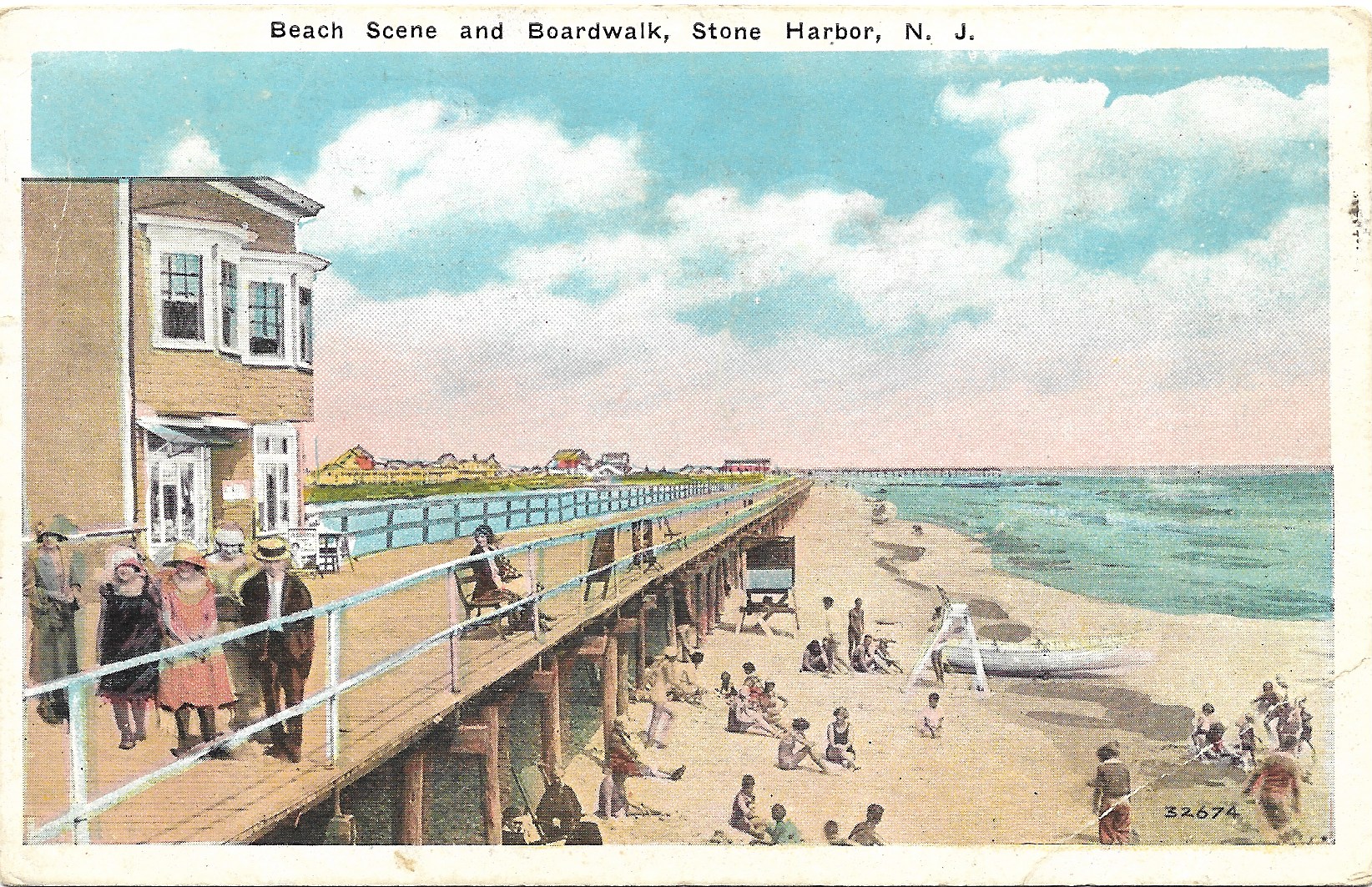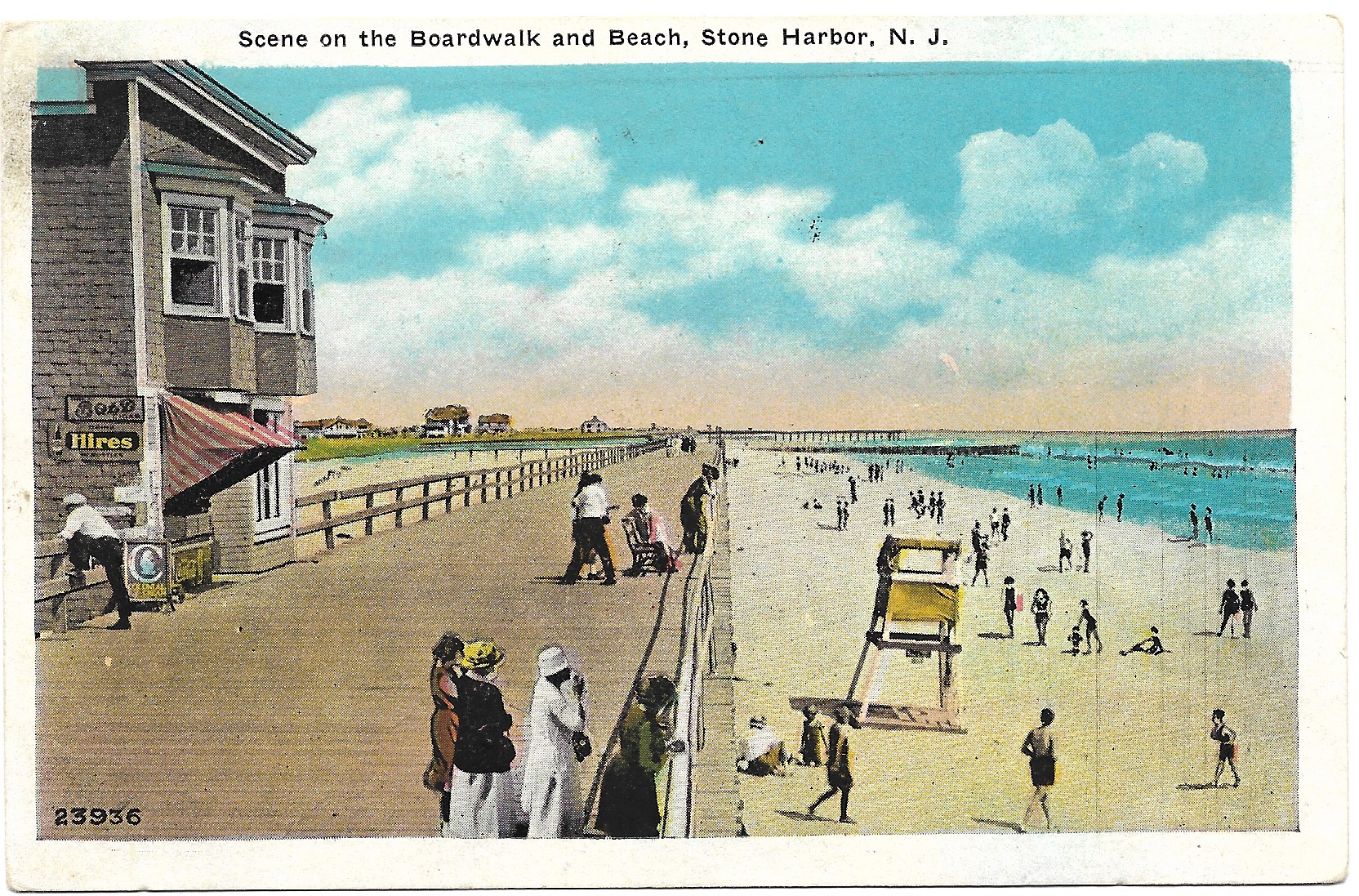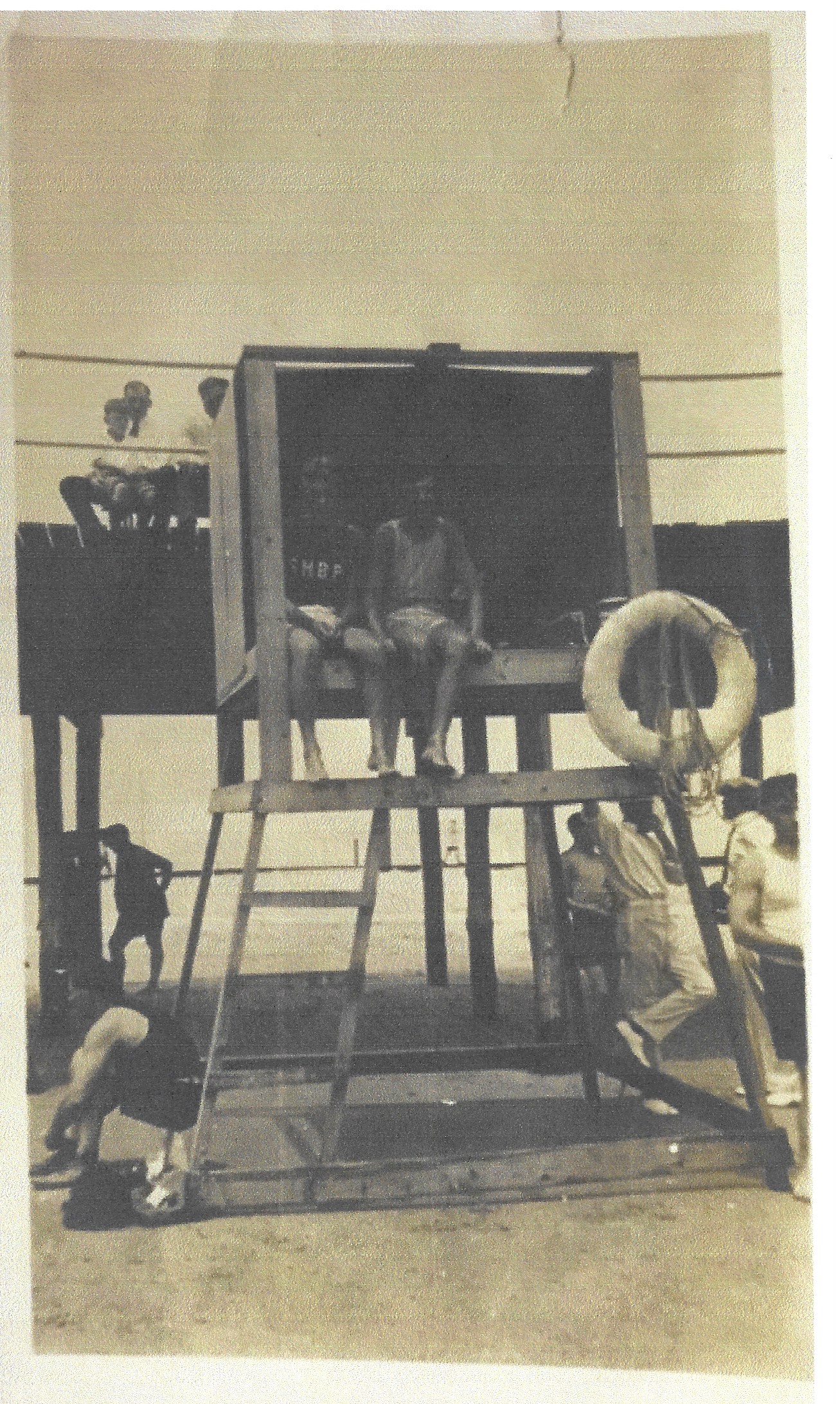 No. 13
Shown here are four images, two photographs and two vintage post cards, that have some elements in common.  The first image is a remarkable photograph retrieved from the Stone Harbor Museum archives featuring the crew of the Stone Harbor Beach Patrol sometime in the summer of 1930.  The Captain of S.H.B.P. who is seen kneeling at the stern of the life saving row boat here in the foreground has been identified as Jimmy Slane.  It is a classic photo to say the very least!
The two additional post cards also depict the same area of the boardwalk and the beach at about 98th Street.  Both post cards were postmarked and mailed in 1927 and 1930, respectively.  Take a few moments to carefully examine all three images and see what similarities and differences you can discern.  For example, one such notable difference is that electric lights and a pole are in evidence along the boardwalk as revealed in the 1930 photograph but are not shown in either post card scene. 
Now adding the final photograph taken at 96th Street in 1920, and also considering both post card views, you might pay some attention to the specific pieces of apparatus or life saving equipment including the elevated life guard stands offering life guards a somewhat higher and unobstructed view of the beach that they were responsible for watching.