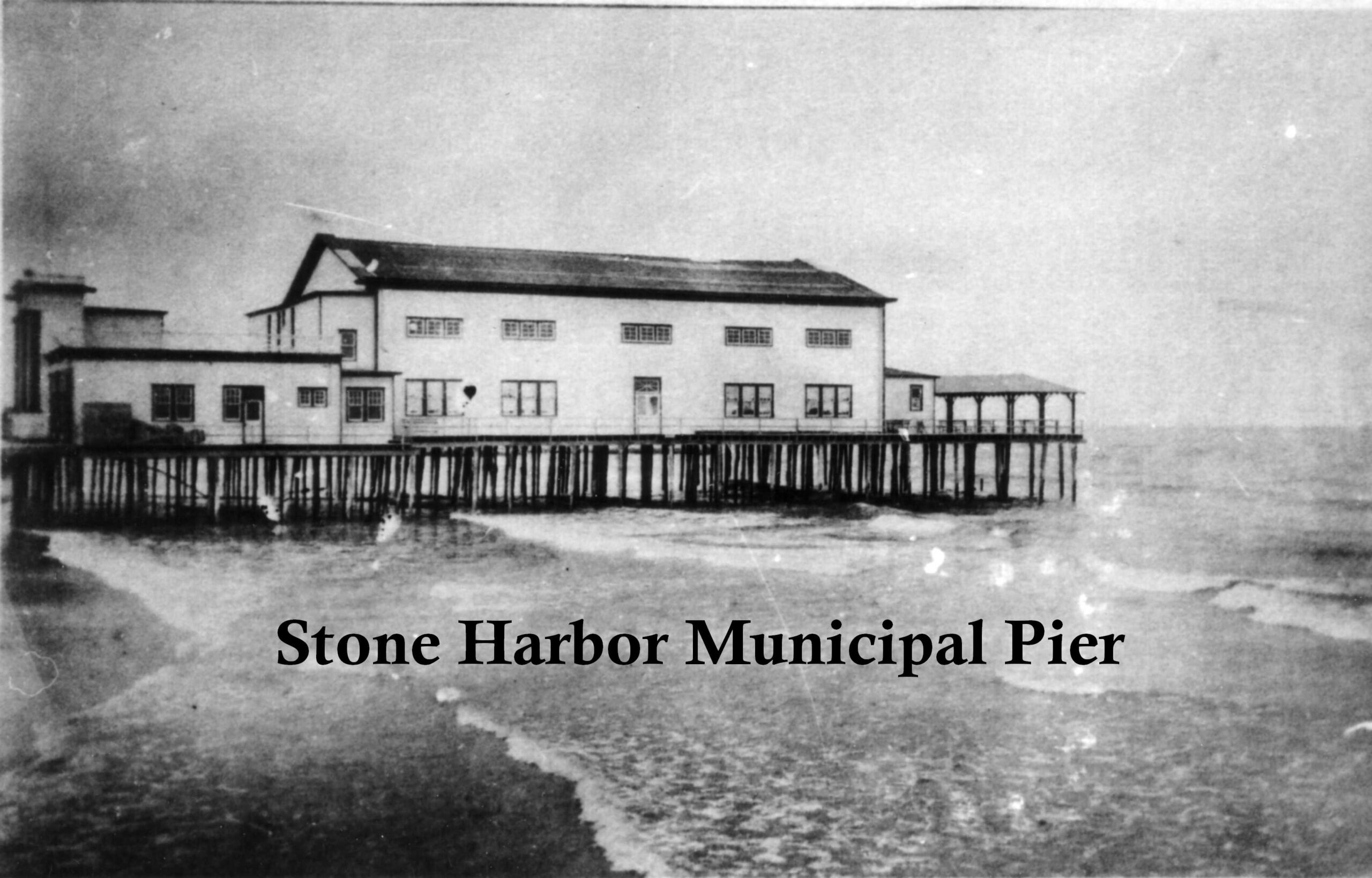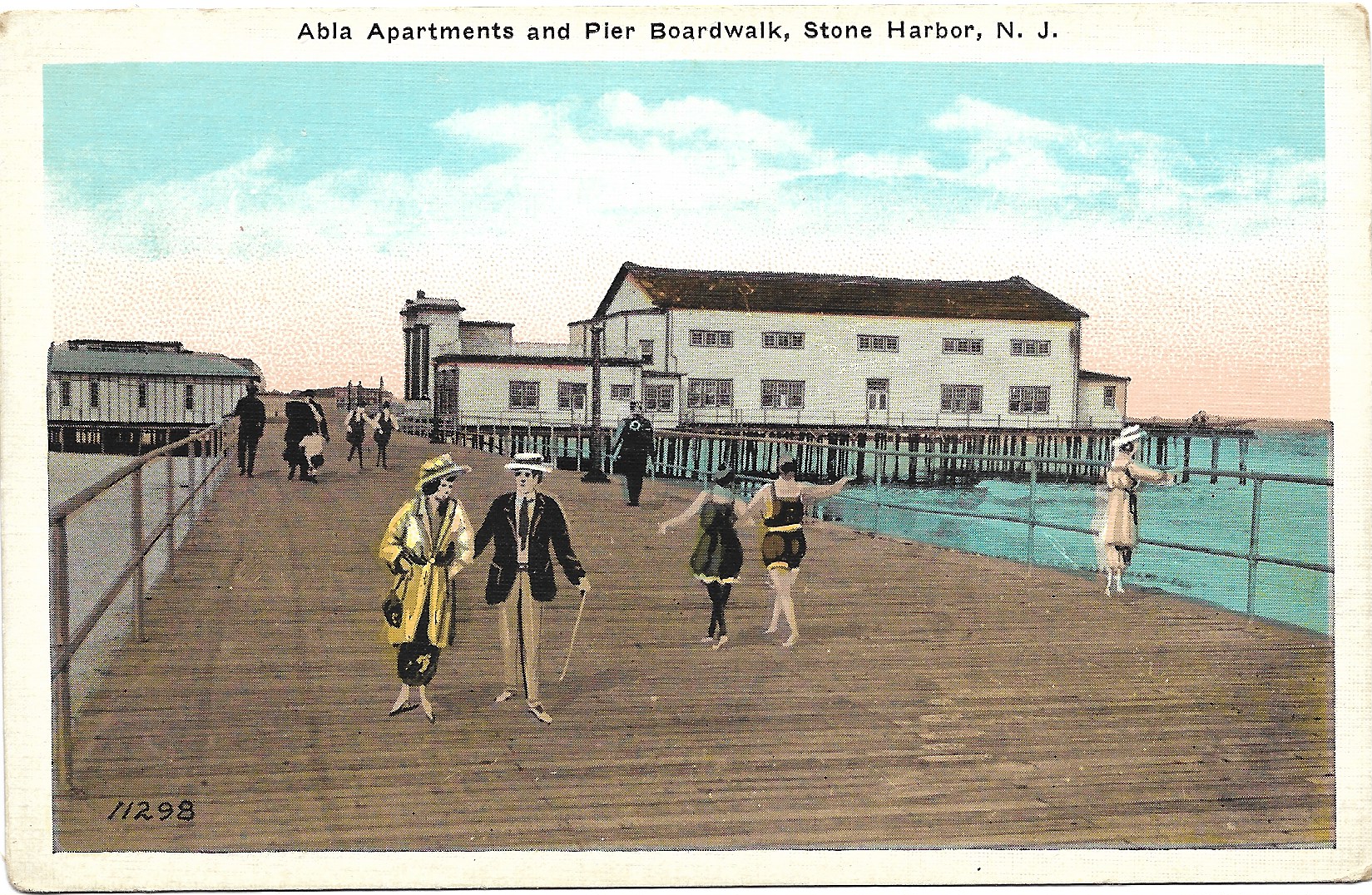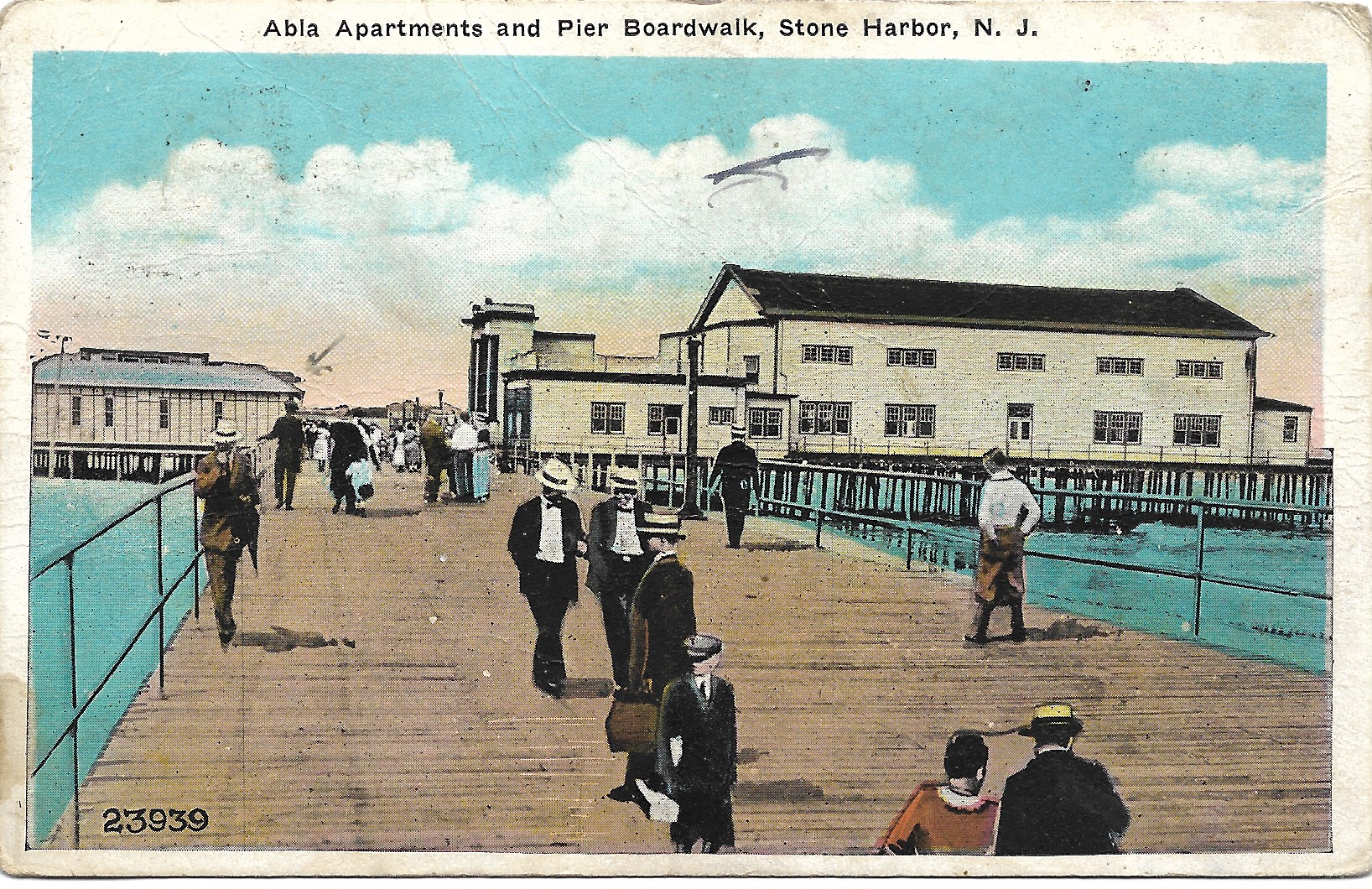 No. 14 
With this post we are featuring three more related images including a photograph titled "Stone Harbor Municipal Pier" and two similar vintage post cards each with the caption stating "Abla Apartments and Pier Boardwalk, Stone Harbor, N. J."
The photograph derived from the Stone Harbor Museum archives, shows the amusement center including municipal pier circa 1925.  These two structures were located at 106th Street and the boardwalk and were promoted at that time as a cultural entertainment center.  They proved to be very popular places for tourists and vacationers alike.
Now let's turn our attention to the two 1926 postally used picture post cards with the Abla Apartments shown on the left of the boardwalk in these scenes and the amusement center and municipal pier on the right.  Casually walking and "strolling the boards" at Stone Harbor back then was a pleasant leisure activity and here we can see men and women enjoying one another's company.  Please notice that the attire worn by most people of that era was rather formal. 
Furthermore, it seems to this writer that the publishing company producing these post cards used the same basic photograph but changed and updated the boardwalk scene by removing some persons in the first post card and then adding some differently attired people in the second post card to reflect a more updated or contemporary scene.  What do you think? 
What a quiet interlude such moments must have been for these vacationers.  If you look carefully, you will also notice these post cards actually depict some electric lights and poles in the vicinity of the buildings in the background.  We need to remind ourselves just how important such photographic images are to our understanding of the life and times of Stone Harbor.