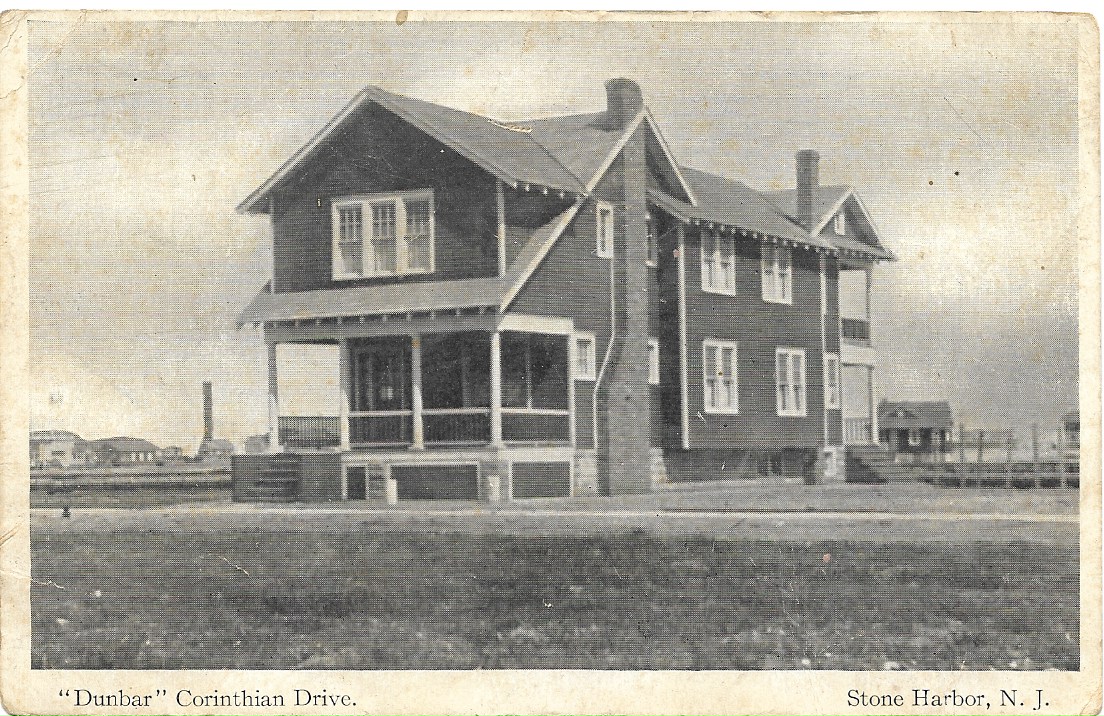 No. 56
Highlighted here is a vintage Stone Harbor post card postmarked in 1914 and depicting the "Dunbar" located on Corinthian Drive in Stone Harbor, N. J.
This large 2-story structure is seen here overlooking the Stone Harbor Yacht Basin.  We understand the house was designed by Ada M. Tear, a Registered Nurse, for the care of "difficult cases" where patients could enjoy stable and healthy home life at the Jersey Seashore.  In the words or language of that era, the building served as a sanatorium for convalescing – usually long-term care or treatment including therapy, diet, fresh air, and daily exercise geared for rehabilitation. 
Pictured in the background is that highly recognizable town water tower that seems to inevitably be included in so many Stone Harbor photo and post card images.
The featured benefits of the "Dunbar" consisted of and were described for promotional purposes as follows:  "Rooms single, double, and en suite; porcelain baths, electric lights, steam heat, spacious porches, sun parlor overlooking the bay, open fireplace in smoking room and ladies' reception room.  Medical attention and registered nurse" on the premises.