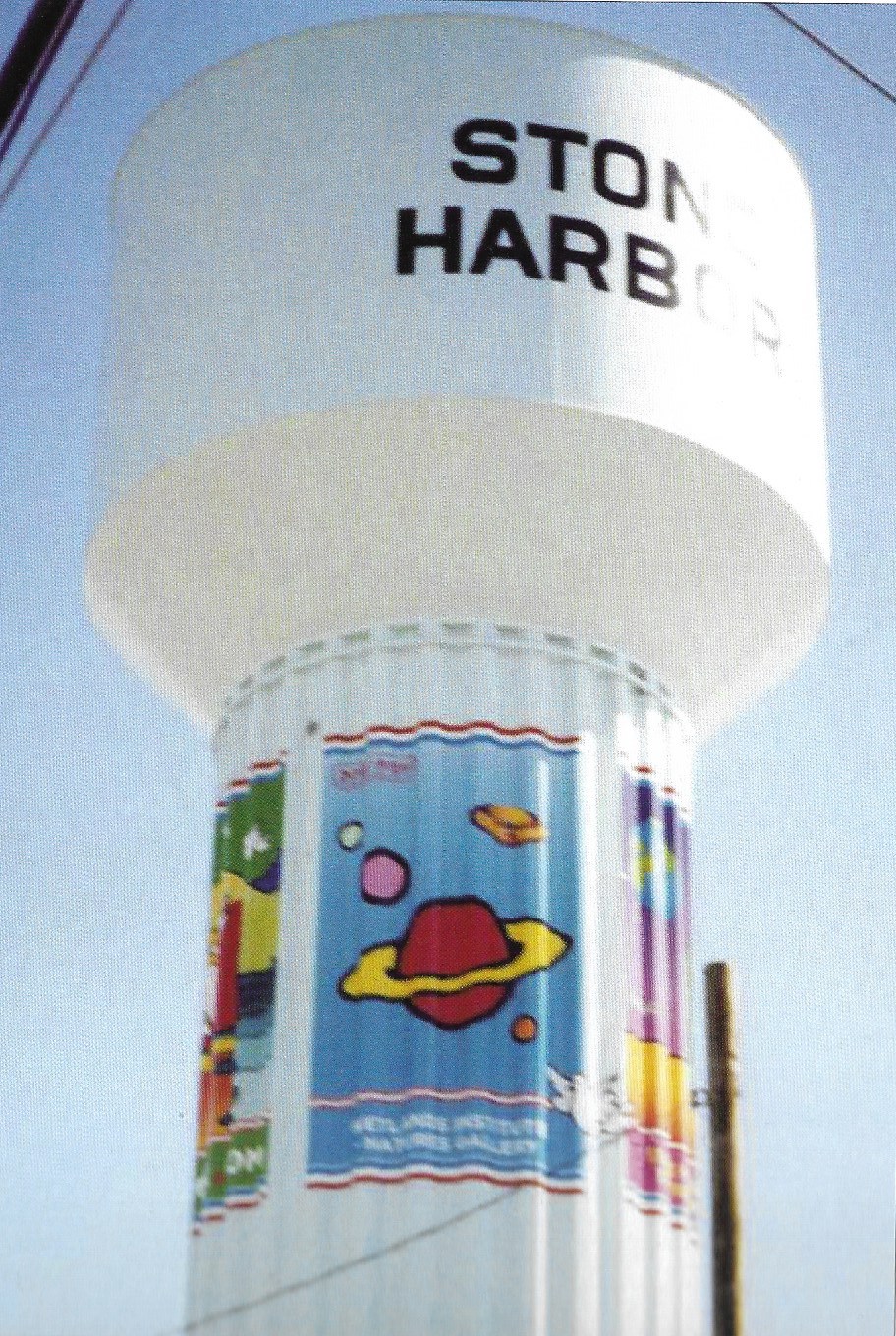 No. 41
Not your typical artist and certainly not your typical means of showcasing and exhibiting artwork.  A Norwegian Cruise Line ship, various mural walls worldwide, the 1999 Woodstock music festival stage event to celebrate the original 1969 Woodstock event, music celebrity and phenom Taylor Swift's album cover, and a Continental Airlines Boeing 777 long-range commercial jetliner!  All of these have served as a canvas to artist Peter Max.  What's next you ask?  Thus the purpose of this account.  Yet another venture for the widely acclaimed artist – a town's water tower and Stone Harbor enters the picture!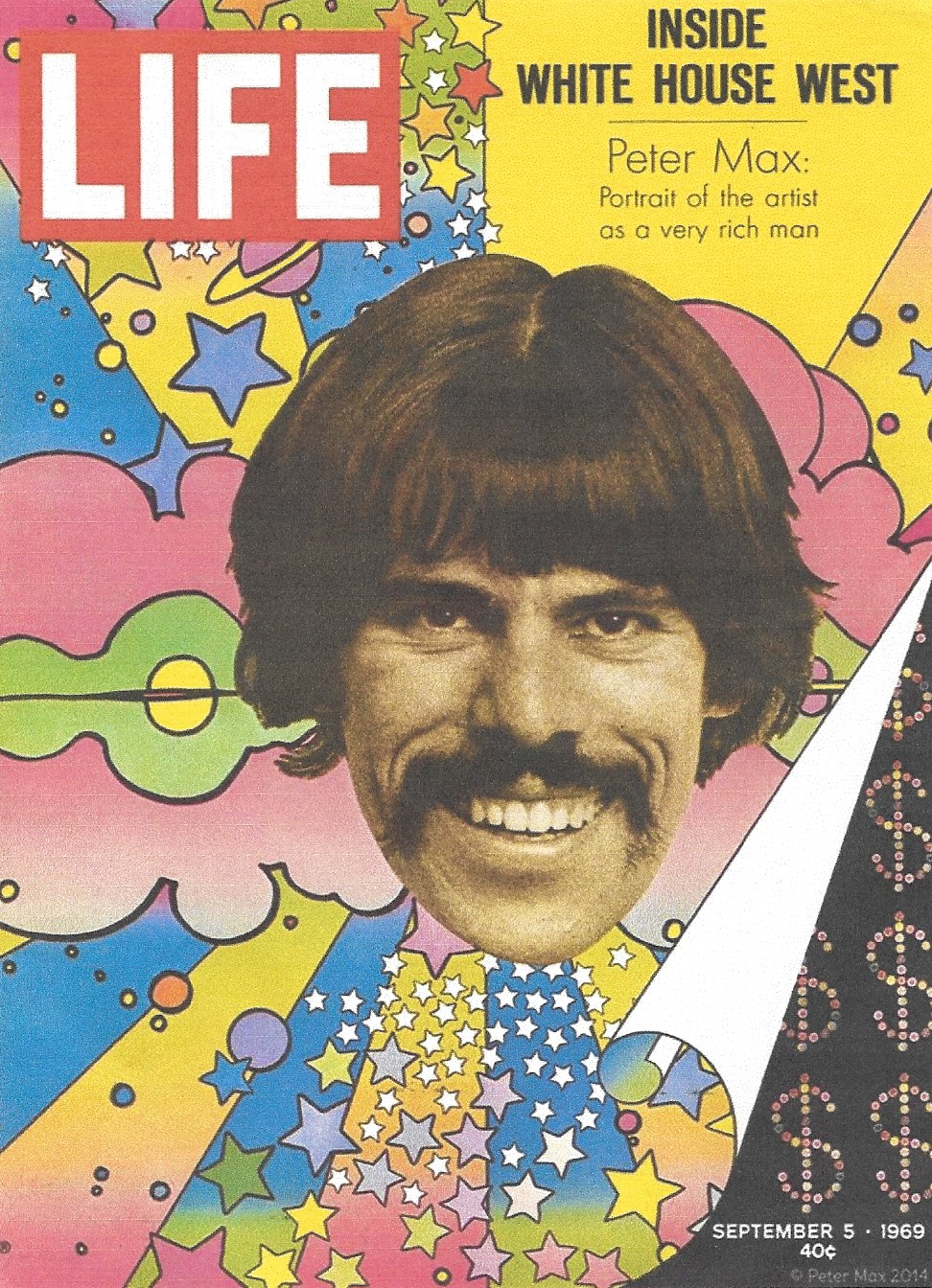 In 2005 the artist known for his pop art was commissioned by the Borough to create some very large eye-catching murals to be "exhibited" so to speak for all to see.  Most interestingly, the town's iconic and prominent water tower was selected to be the canvas or focal point for several vibrant colorful murals created especially by Peter Max for the South Jersey seashore resort Stone Harbor.
While the decision to showcase these works of art was perhaps considered too modern or even controversial in some circles, there were others who believed it was high time for Stone Harbor to step up and be a bit more visible.
So what was all the hubbub about?  Allow me to digress a bit by providing some interesting and relevant facts about Peter Max and his particular styles of art. 
His works are distinctive to say the very least.  His art has been characterized as surrealist in nature, with his figures for example, soaring in and out of rainbows and skies.  Furthermore, Peter Max has over his life time embraced elements of Pop art, counterculture, Neo-Expressionist and even bold and mystifying psychedelic elements.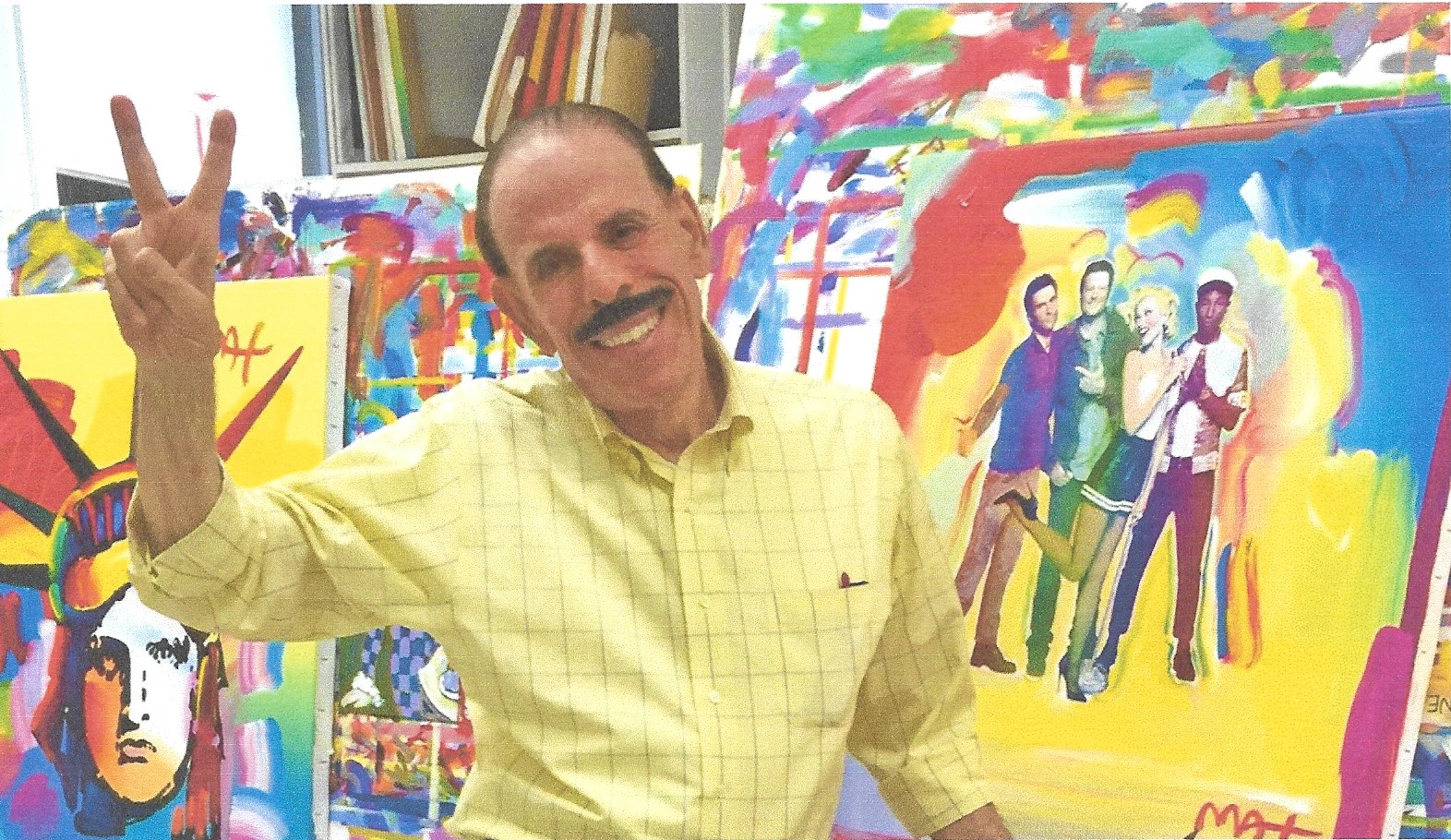 Most importantly, Expressionism refers to art in which the image of reality is distorted in order to make it particularly expressive of the artist's inner feelings or thoughts.  It is known that Peter Max was fascinated by the cosmos and certainly you will readily see that reflected in the forthcoming group of murals.  Max specialized in abstract and fantasy art and he was known for painting complex patterns and alien worlds.
That being said, let's turn our attention to that Summer of 2006 and the murals that were chosen.  From what I understand it appears there was adequate space atop the town water tower to display just 4 large murals.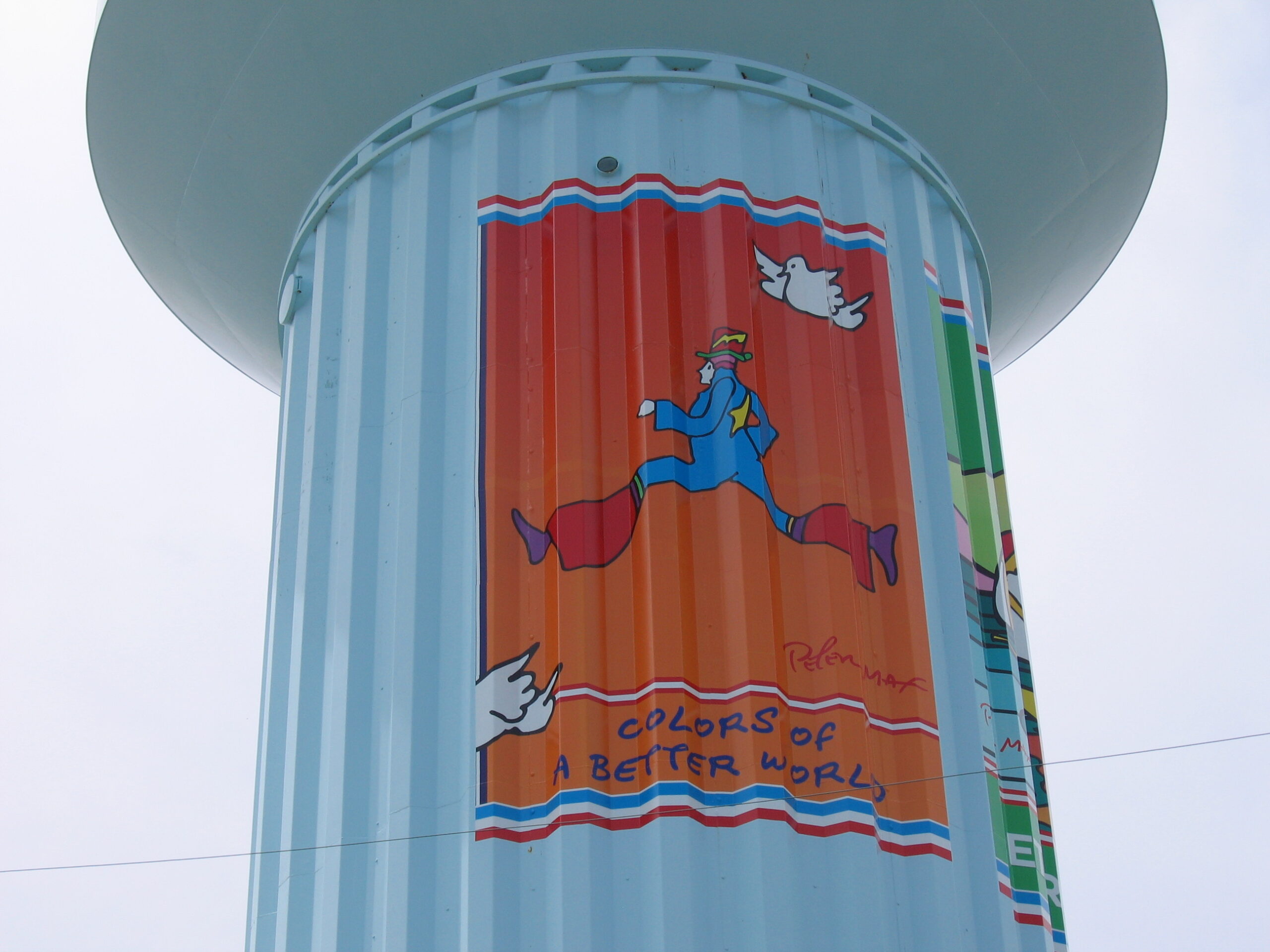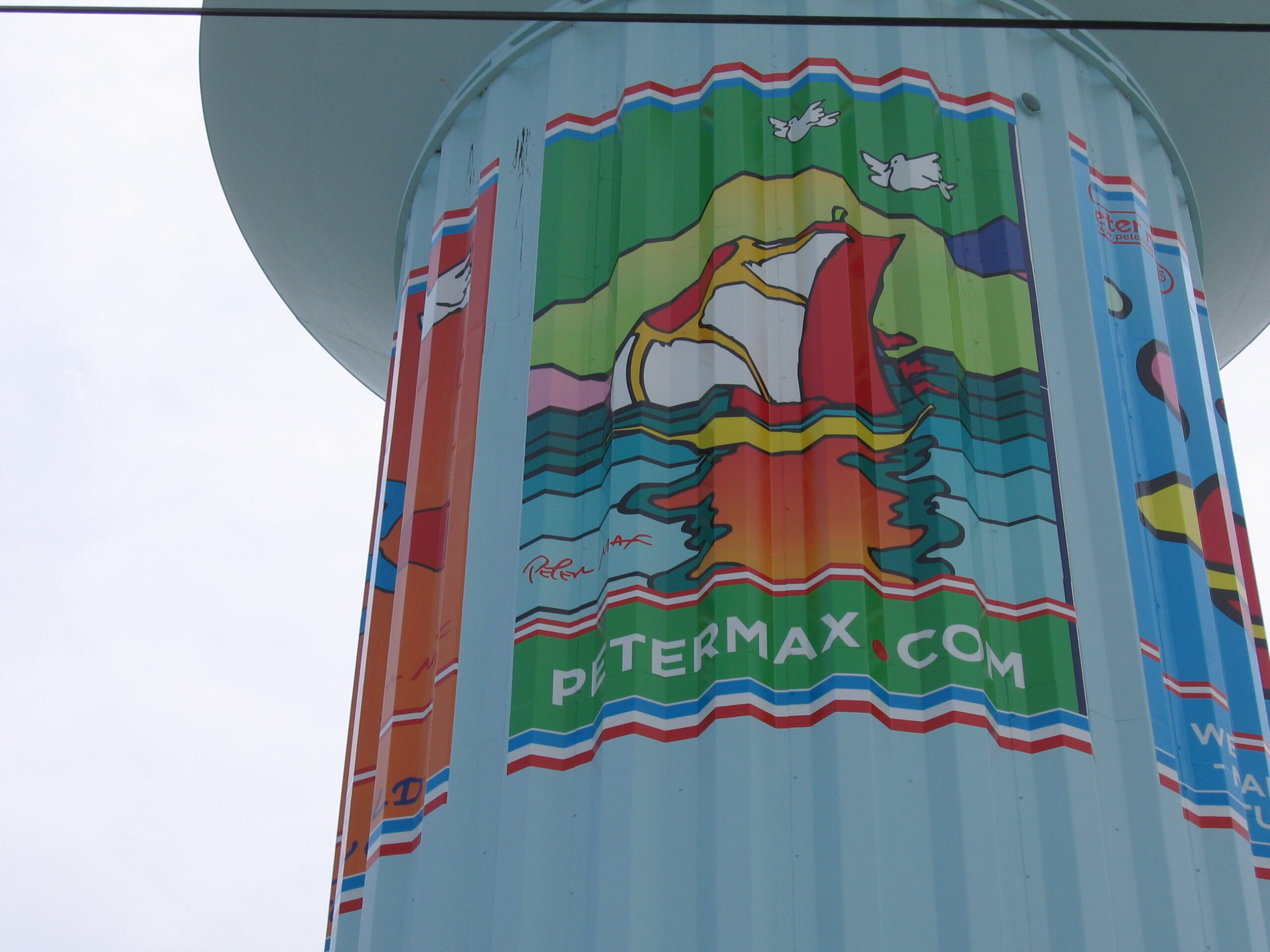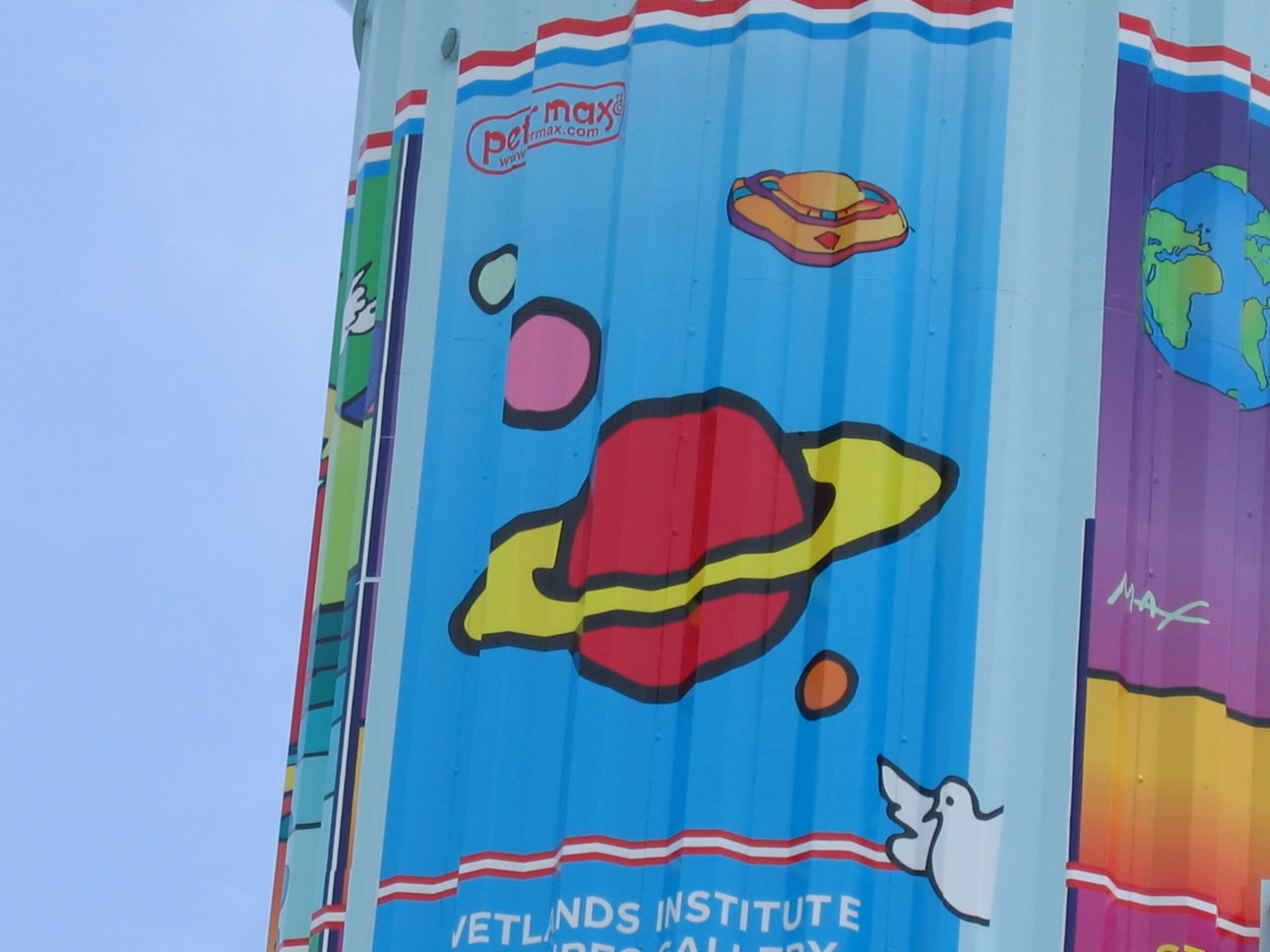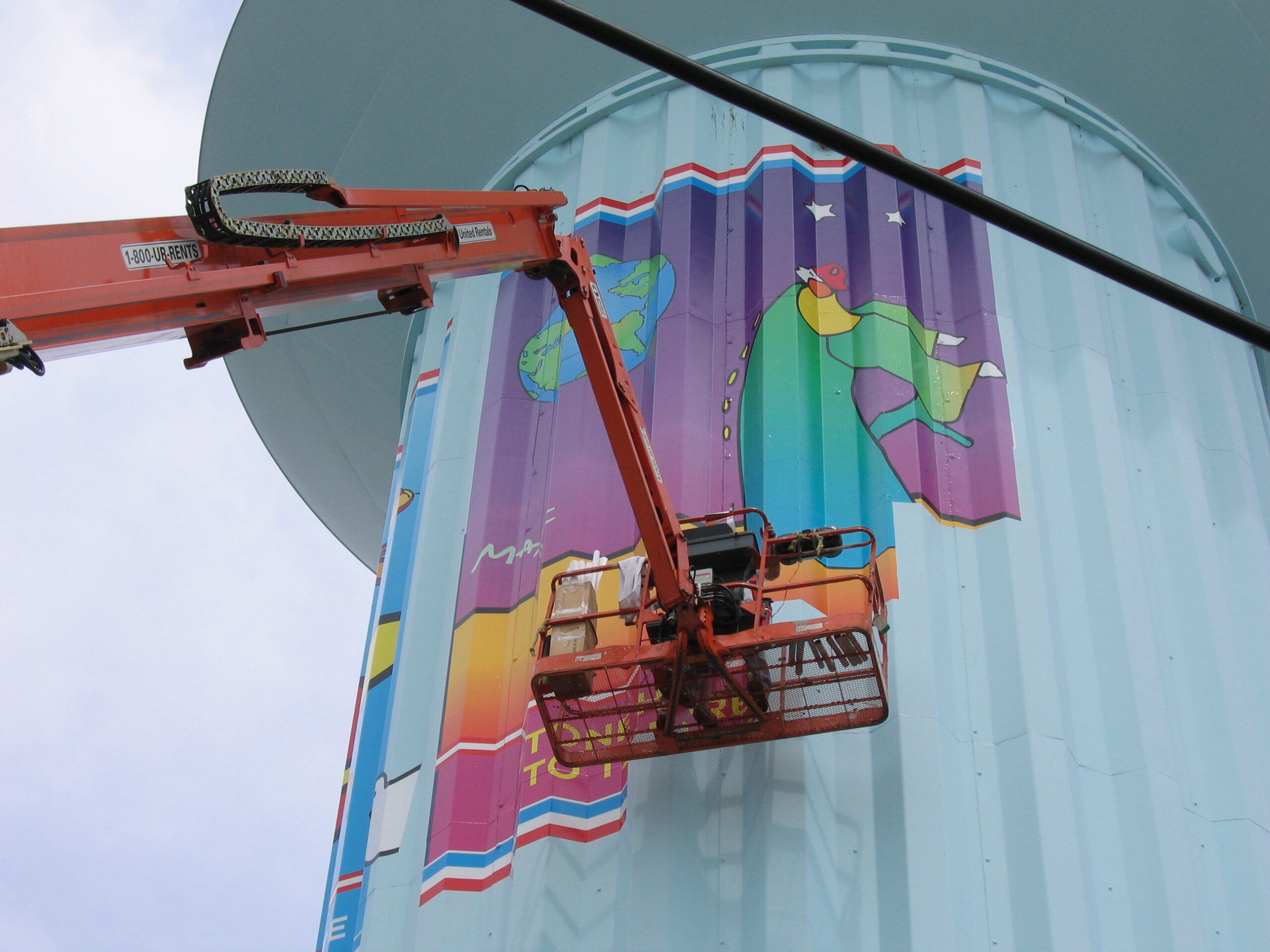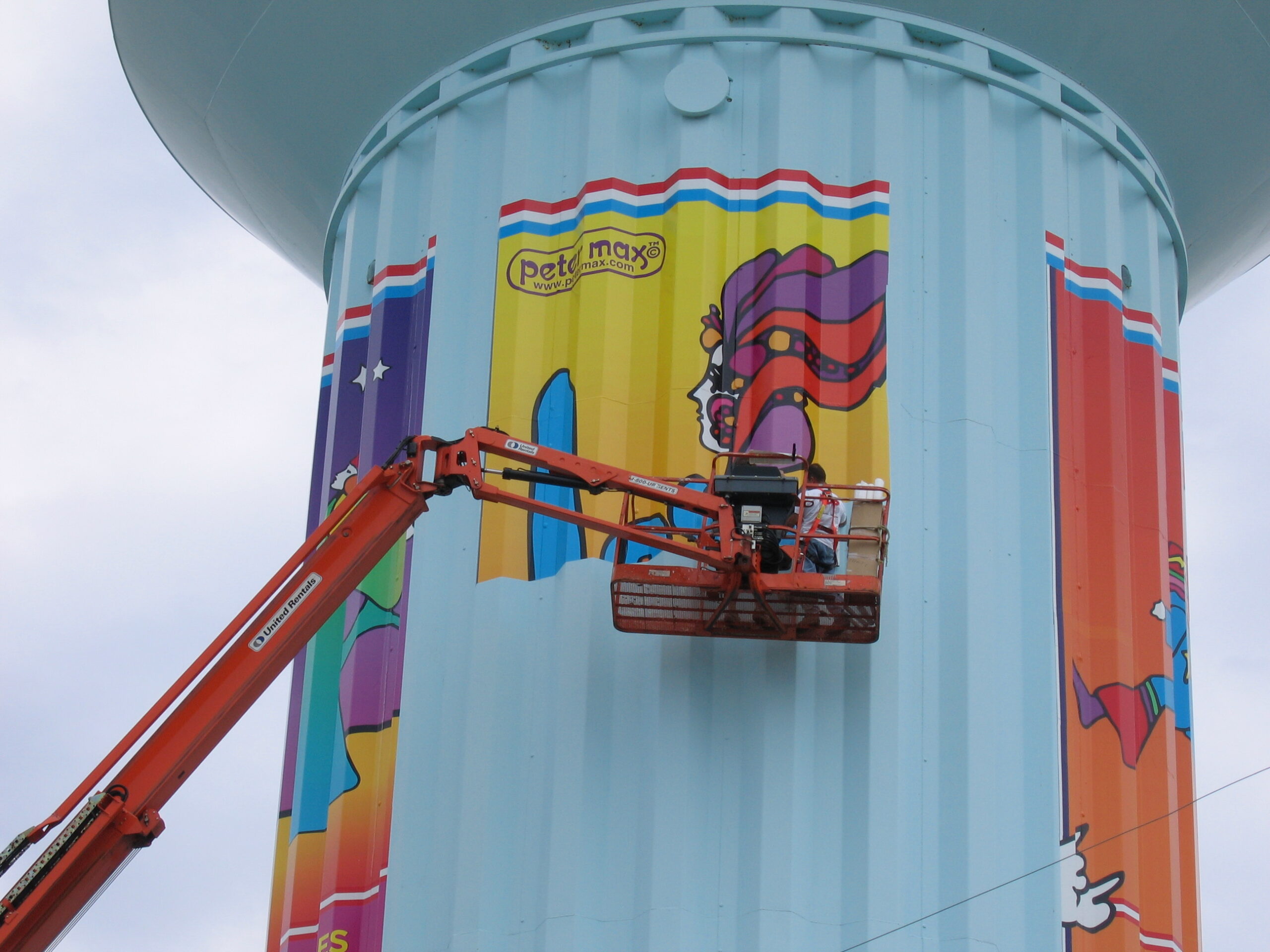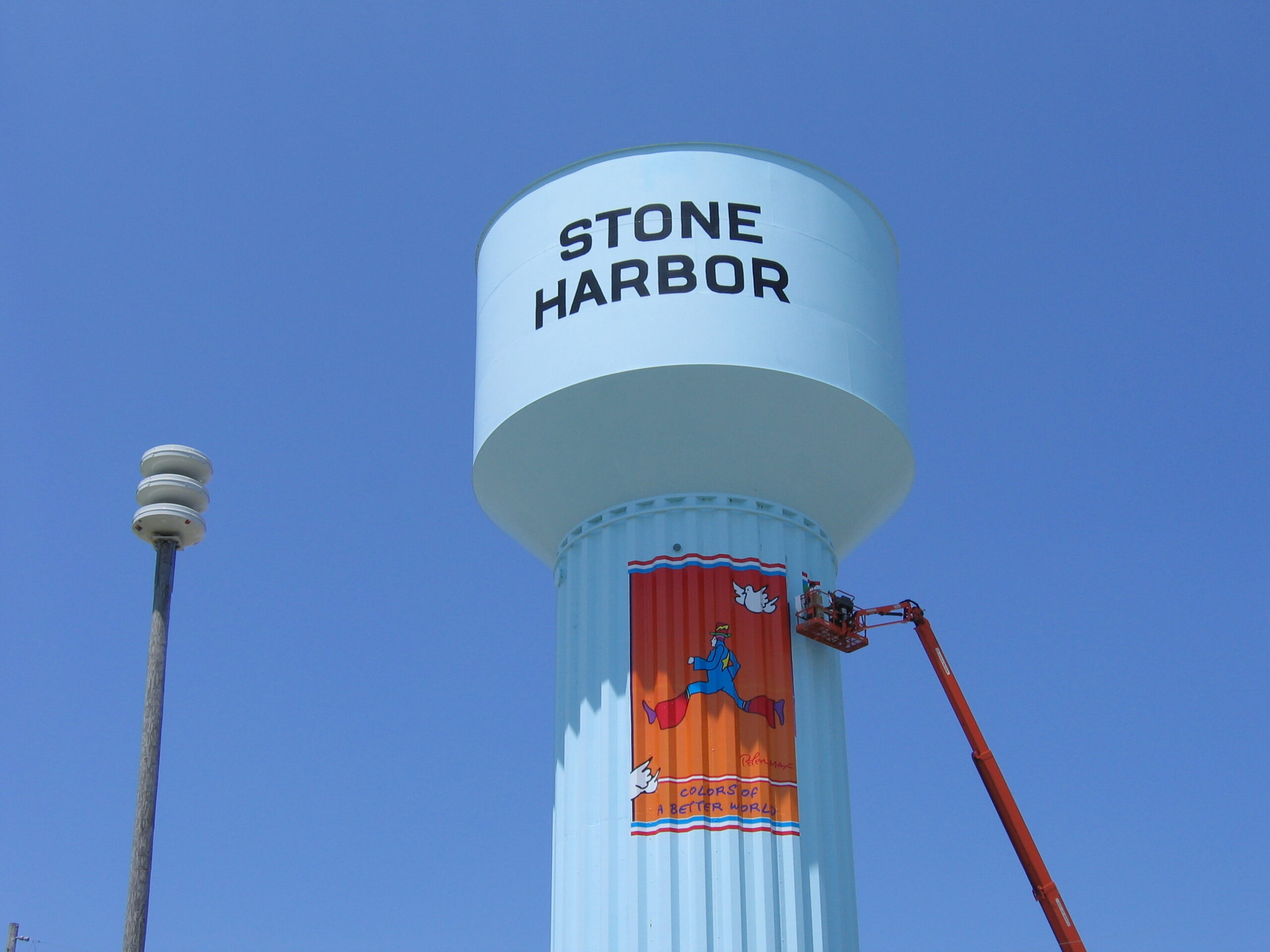 This array of 6 photographs is being presented in the exact sequential order as if one were encircling or was walking completely around the water tower and seeing the murals as they actually appeared.
Foregoing attempting any specific descriptions of each mural, I will just let Peter Max's artwork speak for itself.
After repeated unsuccessful attempts to affix and wrap the vinyl murals around the upper portion of the tank that actually contained and stored the water, these oversized murals were eventually and successfully attached to the vertical fluted portion of the main standing support column as you can see upon examining these photo images.
So unless you were living or vacationing at Stone Harbor during the Summer of 2006, you may very well have missed this short-lived and interesting celebrated art work that adorned one of the town's most conspicuous landmark structures.