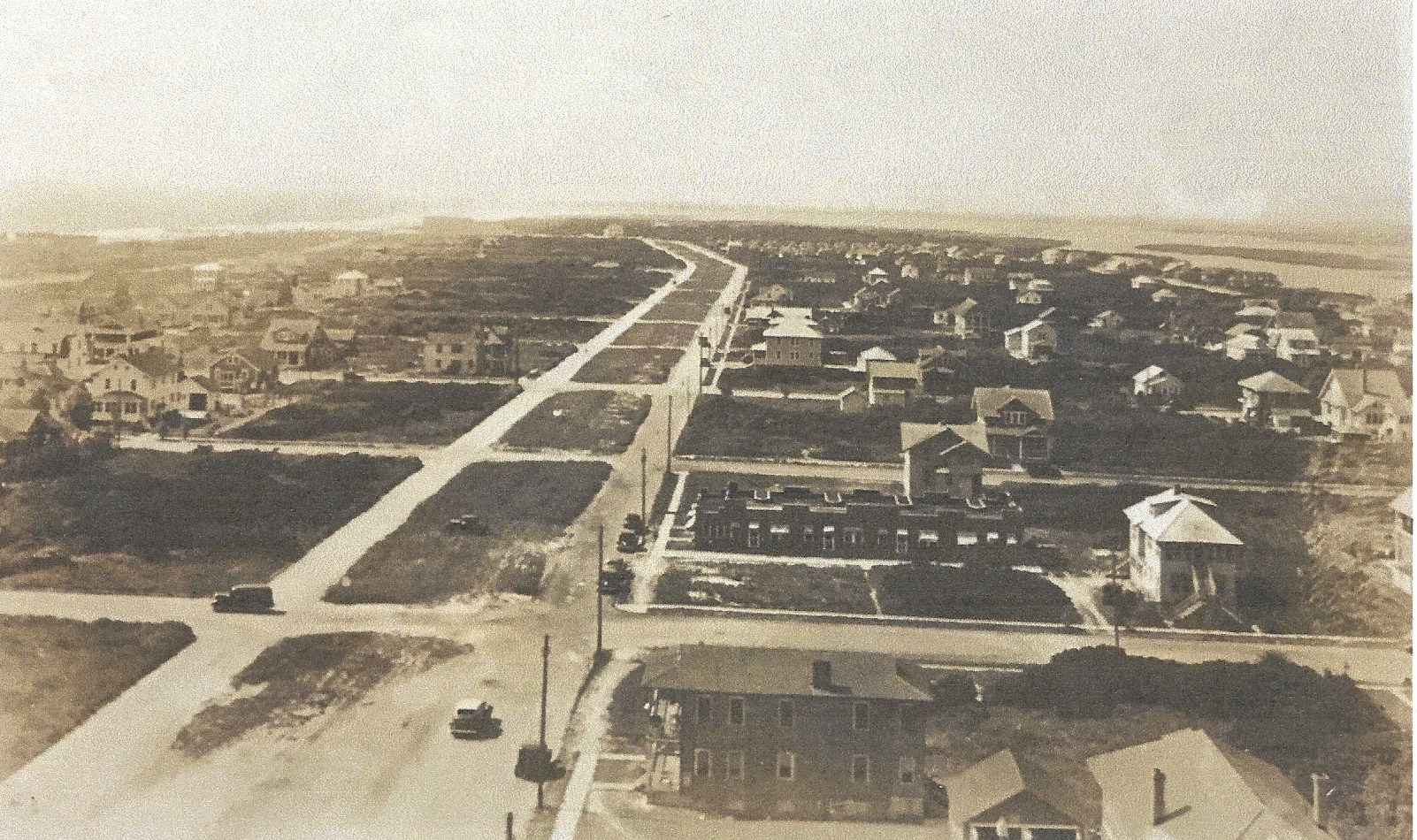 No. 40
Here is another striking aerial view taken from the water tower looking south over 97th Street.  This late 1930s image resides in the Stone Harbor Museum archives and depicts the wide Second Avenue with its characteristic grassy islands.  As you can readily see there is considerable land that still remains undeveloped and houses are still somewhat rather scattered throughout this southern portion of Stone Harbor. 
Some notable features include the Villa Maria By-The-Sea retreat barely visible in the distant upper left area of this scene.  In addition, you may be able to distinguish the Bungalow Colony which make up the 3 courts shown clustered together here in the upper right portion of this view.  You just might be able to recall and locate Troxel's Variety Store only partially visible in the lower right hand corner.  
Now it's just a matter of time and this part of town too will undergo a building spree.  However, that building growth will be stalled as, alas, we must keep in mind that the severe economic depression of the 1930s in America has yet come to an end and ominous war clouds and discontent are beginning to develop in many countries across the seas and will create a frightening scenario which will unfold and affect not only Americans but most of the world's population.  Before long the United States will find itself embroiled in yet another global conflict, namely World War II.