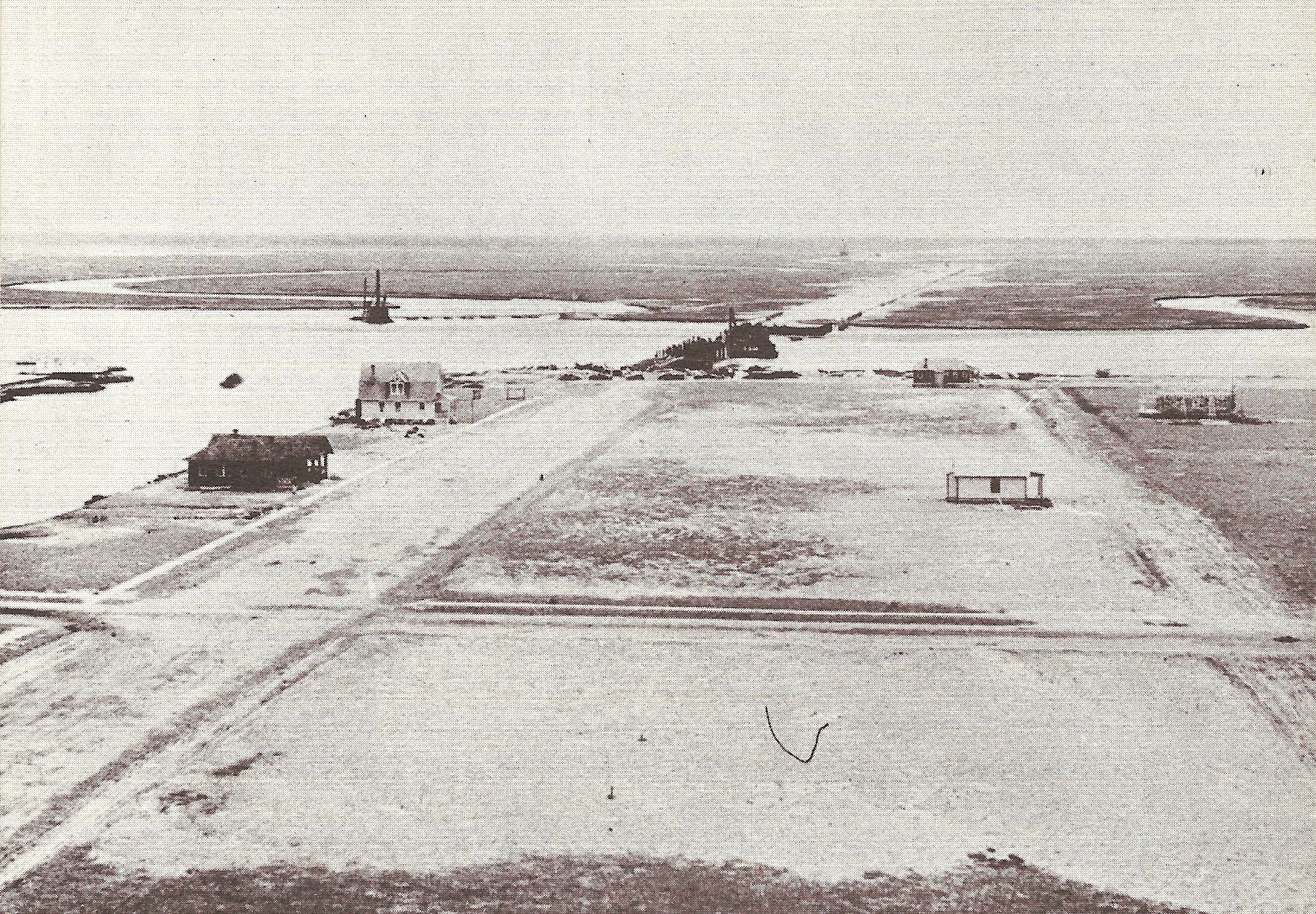 Does this scene look even remotely familiar to you?  What do you think?  In keeping with the single photo presented here, the following excerpt is derived from the 1965 edition of the book bearing the title "History of Stone Harbor, New Jersey: 1914-1964".  It so very aptly describes just what was going on in Stone Harbor in the formative years 1910 and 1911.
"Unquestionably the greatest single factor in the development of Stone Harbor, was the construction of the Stone Harbor Boulevard to Cape May Court House on the mainland.  It originally comprised a smooth graveled roadway and a standard gauge railway known as the Stone Harbor Terminal Railway, which connected Stone Harbor with the Reading Railroad at Cape May Court House.
There was also a broad sea level canal along the southern stretch, portions of which may still be seen west of Scotch Bonnet.  This boulevard was constructed entirely by the South Jersey Realty Co. being 95' wide from Great Channel to Scotch Bonnet and 155' wide, west of Scotch Bonnet, the surface being from five to six feet above the meadows which it crossed.
This boulevard, the bridges across Scotch Bonnet and the drawbridge over the Great Channel, were dedicated and thrown open to public use on Monday, July 3, 1911, with a big celebration.  The formal dedication was made by Woodrow Wilson, then Governor of the State of New Jersey, later to become the President of the United States.
For twenty years the Pennsylvania Railroad had the only train service into the community, for it was not until June 30, 1912, that regular service was established between the Reading Railroad at Cape May Court House and a depot of the Stone Harbor Terminal Railway located at 96th St. and Second Ave. in Stone Harbor."