In 1926 a full page promotional advertisement about Stone Harbor appeared in a copy of a Cape May County Resort Guide providing information about some of South Jersey's best resorts and their fine beaches that offered excellent summer fun for families.  The Stone Harbor Board of Trade and the Borough were jointly responsible for the creation and publication of a full page ad where they were seeking to reach out to interested persons to correspond with them and request an illustrated booklet detailing the charm and some of the wonderful benefits for people of all ages at their seashore resort.  That being said, I will be reproducing the entire substance of what appeared in that ad 96 years ago.  After you read the advertisement, please give some thought to just how effective you believe that ad was or might have been in shaping perceptions of the featured resort known as Stone Harbor.  In so doing, how might you the reader have crafted such an ad and what generally or specifically might you have offered in order to promote the greatness of Stone Harbor.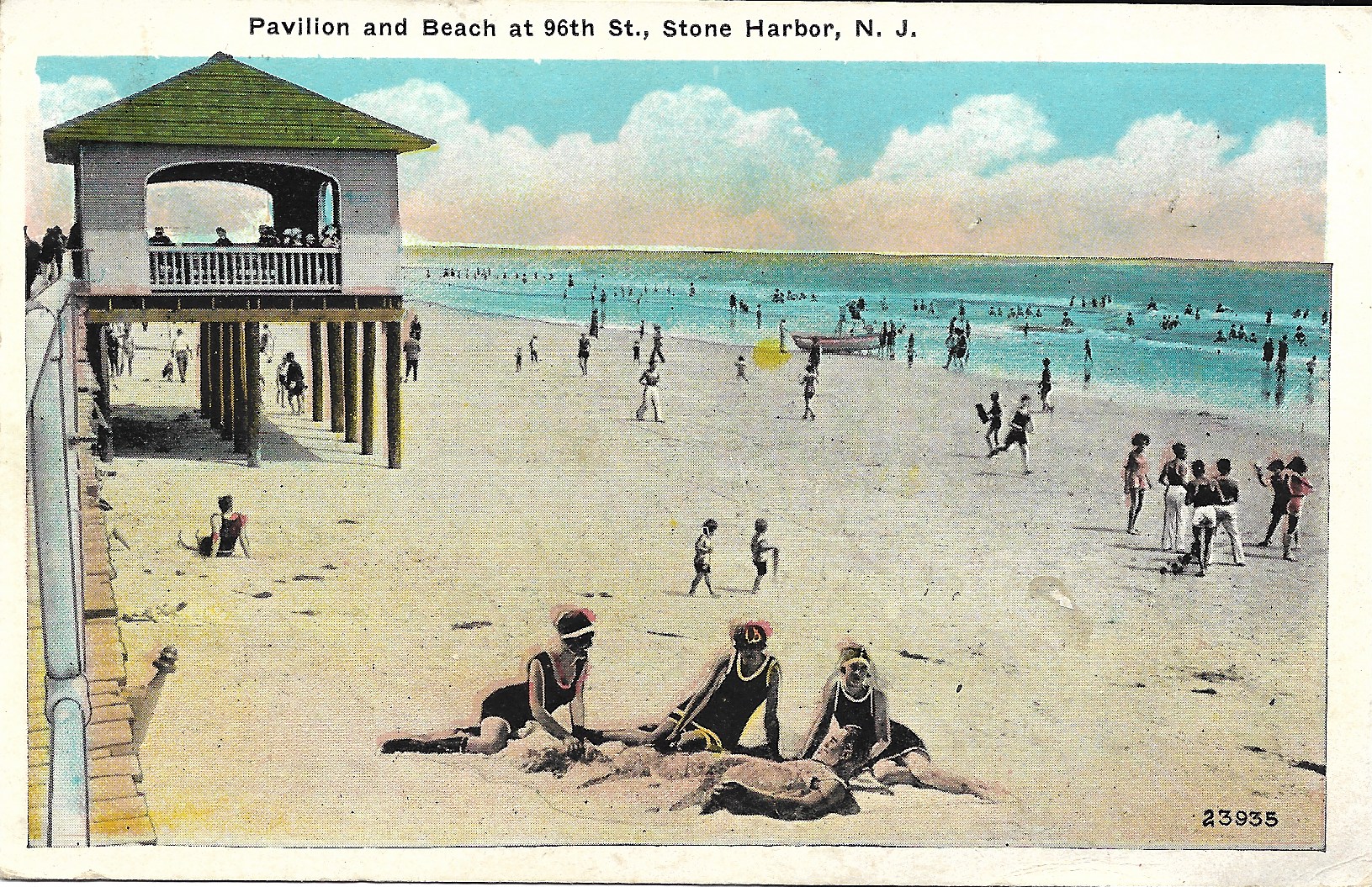 STONE HARBOR – THE BEST FAMILY RESORT
STONE HARBOR is vastly becoming South Jersey's mecca for the throngs who, at the first signs of hot summer days, seek the salt-laden breezes and far-reaching beaches of the seashore.  ITS VERY DIFFERENCE IS ITS GREATEST CHARM.
Stone Harbor is ideally located and accessible from Philadelphia via both the Pennsylvania (foot of Market St.) and the Reading Railroads (foot of Chestnut St.).  Excursions daily and Sunday at reduced rate are maintained by both roads leading into Stone Harbor from every direction is one of the great many reasons for the increase in population and popularity of this DIFFERENT Summer Paradise.
Magnificent, truly describes the gently sloping beach.  Its surface smooth and hard as a floor, places the daily bathing on Stone Harbor's famed beach at the uppermost pinnacle among the many pleasurable diversions to be had at this rapidly growing resort.
Every outdoor pleasure known in the realm of sportdom may be indulged to the utmost on both land and water, either on the fathomless depths of the Atlantic Ocean or the eight wonderful inland bays, whose warm waters lure the kiddies and the more timid grown folks, for one may bathe here in absolute safety.
Come to Stone Harbor for this year's outing.  You will find a whole hearted welcome awaiting you, and a vacation of health and happiness long to be cherished in your storeroom of pleasant memories.
Its Very Difference Is Its Greatest Charm.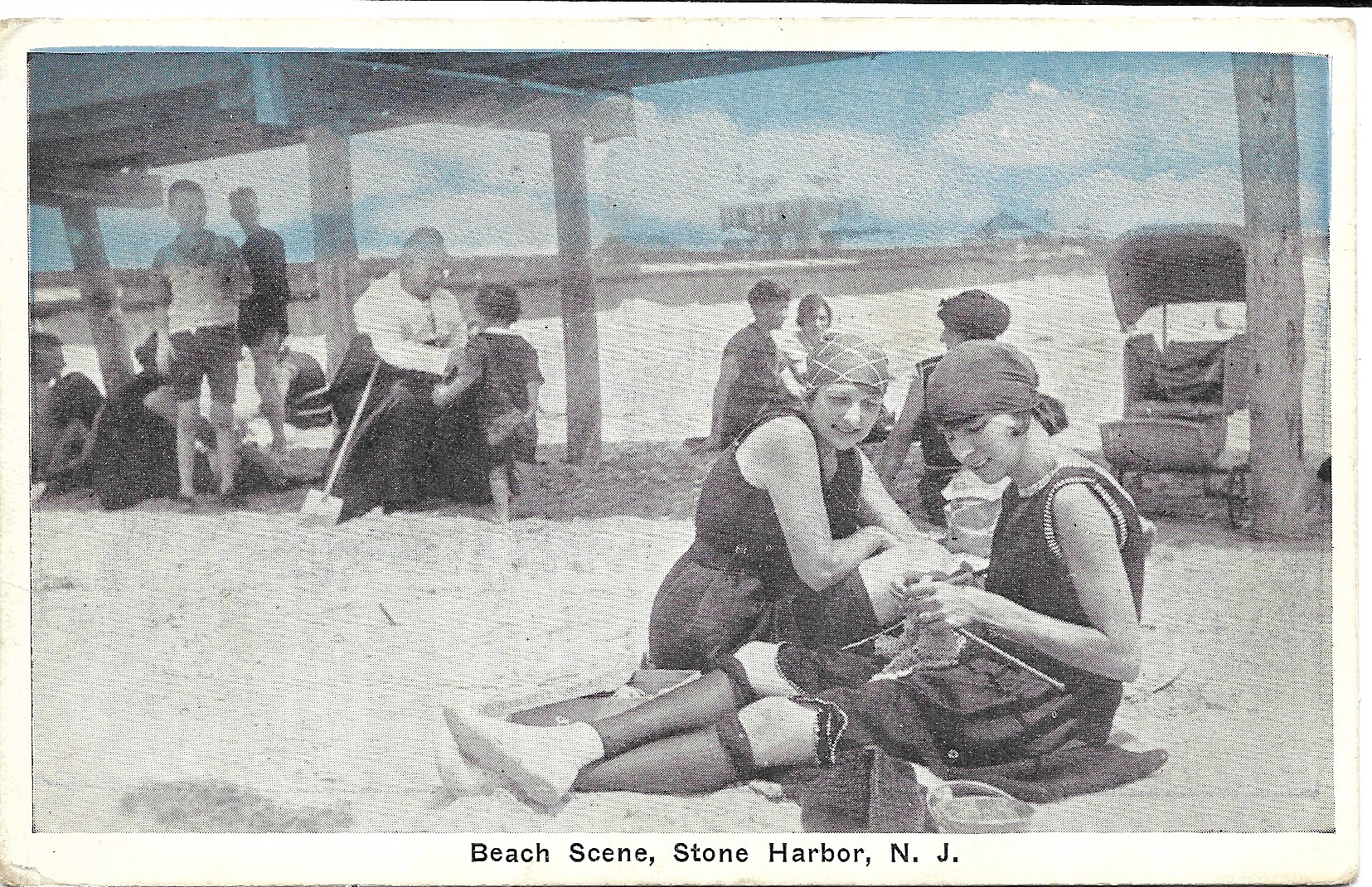 Well there you have it – Stone Harbor's promotional effort in 1926 to attract vacationers to venture to this wonderful paradise at the South Jersey Shore for the approaching summer season.
In conclusion and in order to support the basic themes presented in this advertisement, I have selected a small group of vintage post cards showing Stone Harbor beach scenes only from the mid-1920s time period.  Actually, all 8 of these cards being showcased were postmarked and mailed from Stone Harbor during just the years of 1926 and 1927 so that they fit in with the same time as the release of the advertisement in 1926.  In my view these post cards speak for themselves.  I hope you enjoy these scenes from the past of almost 100 years ago!