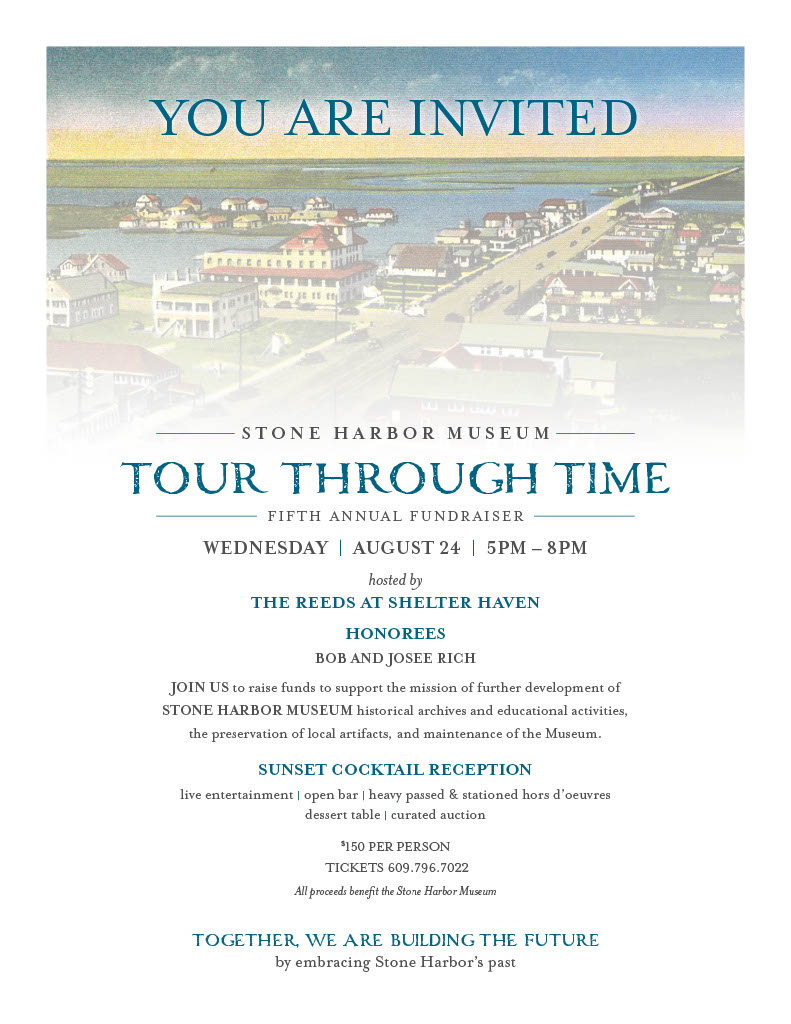 Auction Items
Items from the following supporters of the Stone Harbor Museum will be auctioned at the Gala.
Stop by often as the list gets updated as items arrive.
See you at the Gala !!!
Live Auction Items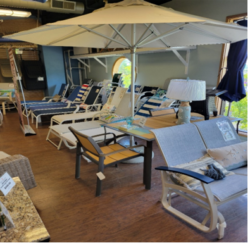 Cape Umbrella 10′ White
(delivered by Seashore Ace)
Best Rated Umbrellas in the United States
Highest Premium Quality – 20 year warrantee
Automatic Lifting System – easy raise & lower
Double joined seams, heavy duty binding, double stitched
Teflon coated fabric, anti-fungal, anti-fade, high UV resistance
Top vented
Matching full cover
Extra heavy base
$1,600 Value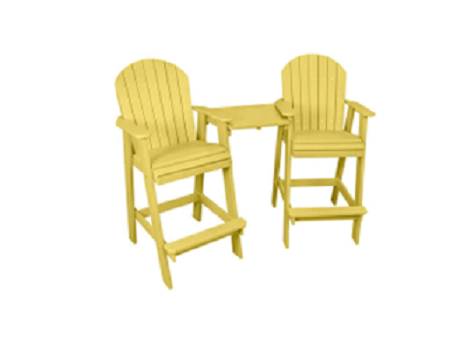 2 Polywood Palm Coast Adirondack Bar Chairs with connecting Table White    
delivered by 7 Mile Design
All weather – won't splinter. crack or rot
Low maintenance, recycled plastic, no painting
Color-Stay technology
Heavy – winds won't move it
Comfy and casual
White Color
20 year warranty
$1,300 value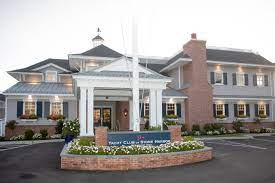 The Yacht Club of Stone Harbor is proud to offer first-class food selections in all of our dining areas.
Our trained culinary staff creates menu selections using the freshest ingredients available, bought locally when possible. They will accommodate any dietary need including Heart Healthy, Gluten-Free and Vegetarian.
Enjoy the freshest seafood and best cuts of meat available. Our famous award-winning Jumbo Lump Crab Cake and local fresh soft-shells are only a few of the delicious selections.
Executive Chef Devin Courtney
$600 Value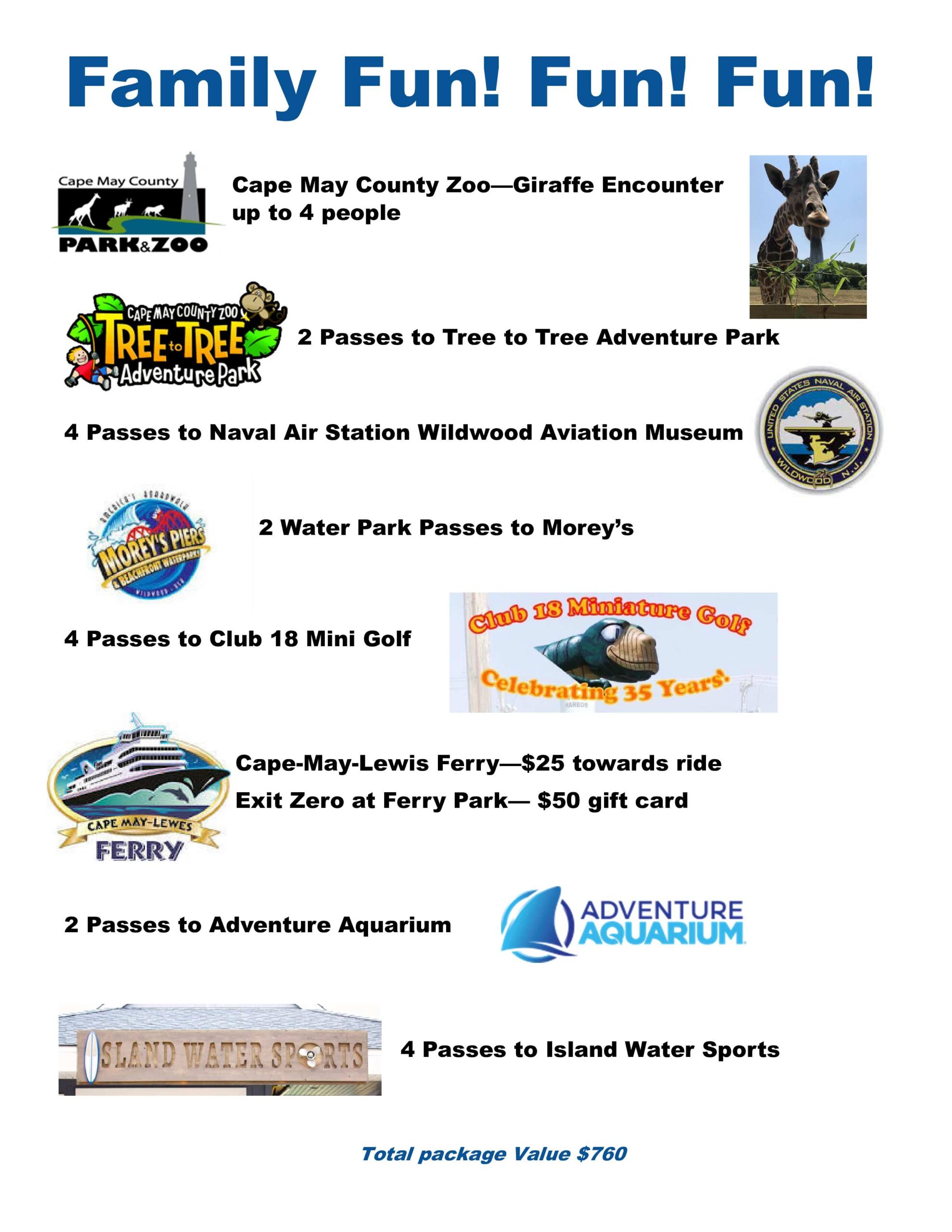 $700 Value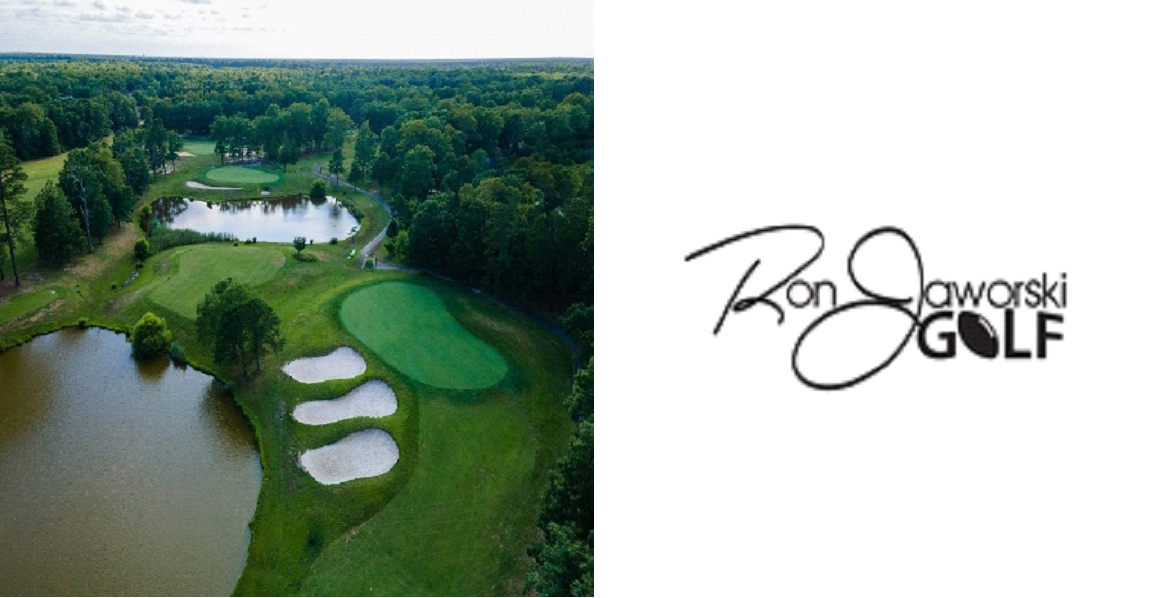 GOLFERS DELIGHT
A round of golf with carts for 4 persons at each of 4 courses
4 Great Ron Jaworski Award Winning Highly Rated Signature Golf Courses
Riverwinds Golf & Tennis Club  – one of the best courses to play in NJ
Valleybrook Country Club  – the #1 Golf Course in South Jersey
Blue Heron Pines Golf Club  – Award Winning Course
Running Deer Golf Club  – Award Winning Course
$1,600 Value…… Priceless Experience!
Ron Jaworski has enjoyed much success over the years as the longtime Eagles starting quarterback, an ESPN football analyst and a businessman. Now 65, amid his ESPN duties and his charitable endeavors, Jaworski is fully involved in the golf business, his empire now includes 7 Award Winning Courses.

RIVER HOUSE AT ODETTE'S
1 Night Stay  +  $100 Dining Credit
New Hope, NJ only Luxury Lifestyle Hotel – Sister of Reeds in Stone Harbor
Enjoy a beautiful room and a delectable everyday dining experience with eclectic fireside menus for breakfast, lunch, dinner, and drinks.
$600 Value  ….  Priceless Experience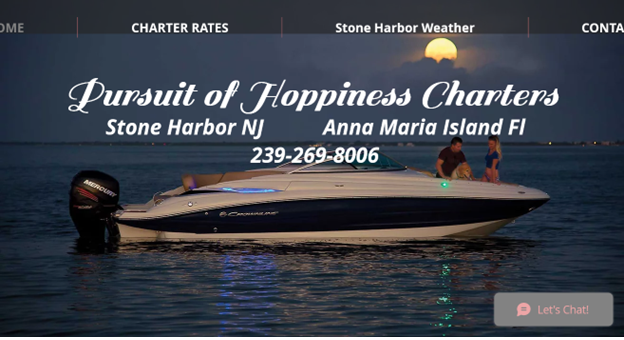 Pursuit of Hoppiness Charters out of Stone Harbor
Gift Certificate
2 Hour tour of South Jersey
Fun on the Water
See all the back bay sights
Call to book date & time 239-269-8006
Pursuit of Hoppiness Charters is a full-service boat charter company located in Stone Harbor, NJ. We have two fleets and can fit up to 12 people on our trips.
$400 Value
Silent Auction Items
| Donor Name | Item Description | Estimated Value |
| --- | --- | --- |
| Avalon Links Golf Club | foursome with cart | $400 |
| Café Loren | dinner for 2 | $200 |
| Jay's | $100 gift certificate | $100 |
| Spiagetta's | $100 gift certificate | $225 |
| Scola | $35 gift cert | $35 |
| Yvette's | $50 gift cert | $50 |
| Shore Club Golf | foresome | $880 |
| Watering Hull | gift certificate | $50 |
| Bellanova. | gift cert & purse | $130 |
| Well Dressed Olive | gift basket | $90 |
| Bradford Portraiture | Family Portrait | $5500 |
| 96th St Grill/Harbor Theater | $50 gift certificate+ 5 movie tickets | $150 |
| Whitebrier | $50 git certificate | $50 |
| Polpo | $100 gify certificate | $100 |
| Concord Café | $100 gift certificate | $100 |
| Surf Side Restaurant | $200 gift certificate | $200 |
| Lisa Weltzer | Framed sea shell art | $350 |
| David Cable | 4 Framed Wings & Water Festival prints | $1000 |
| George's | $50 gift cert | $50 |
| Lucky Bones | $25 gift cert | $50 |
| Tisha's | $50 gift cert | $50 |
| Peter Shields Inn | $100 gift cert | $100 |
| Sun Catcher | $100 gift cert | $100 |
| Bellvue Tavern | $25 gift cert | $25 |
| SH Surf & Paddle | Storm Blade Paddleboard | $90 |
| League Store | Spirit Blanket 80" x 62" | $150 |
| Diving Horse | $100 gift cert | $100 |
| Shades of Stone Harbor | 2 pairs of Sunglasses | $250 |
| Wave's | Avalon sweatshirt & T-shirt | $75 |
| Green Cuisine | $20 gift cert | $20 |
| Harbor Outfitters | boogie board + tshirt | $150 |
| Ebbitt Room | $50 gift cert | $50 |
| Springers | $50 gift certificate & 11 x 15" color poster | $100 |
| Phillies | 4 Phillies tickets | $200 |
| Good Vibes Bag | beach towel, tote bag,book,mug | $95 |
| Laguna Golf | twosome with cart | $80 |
| Avalon Links | basket of cheer | $150 |
| Coco Blu | bag of items | $150 |
| Rocking Chair | $25 gift cert | $25 |
| Pete Smith | boogie board | $65 |
| Spotted Whale | gift box | $80 |