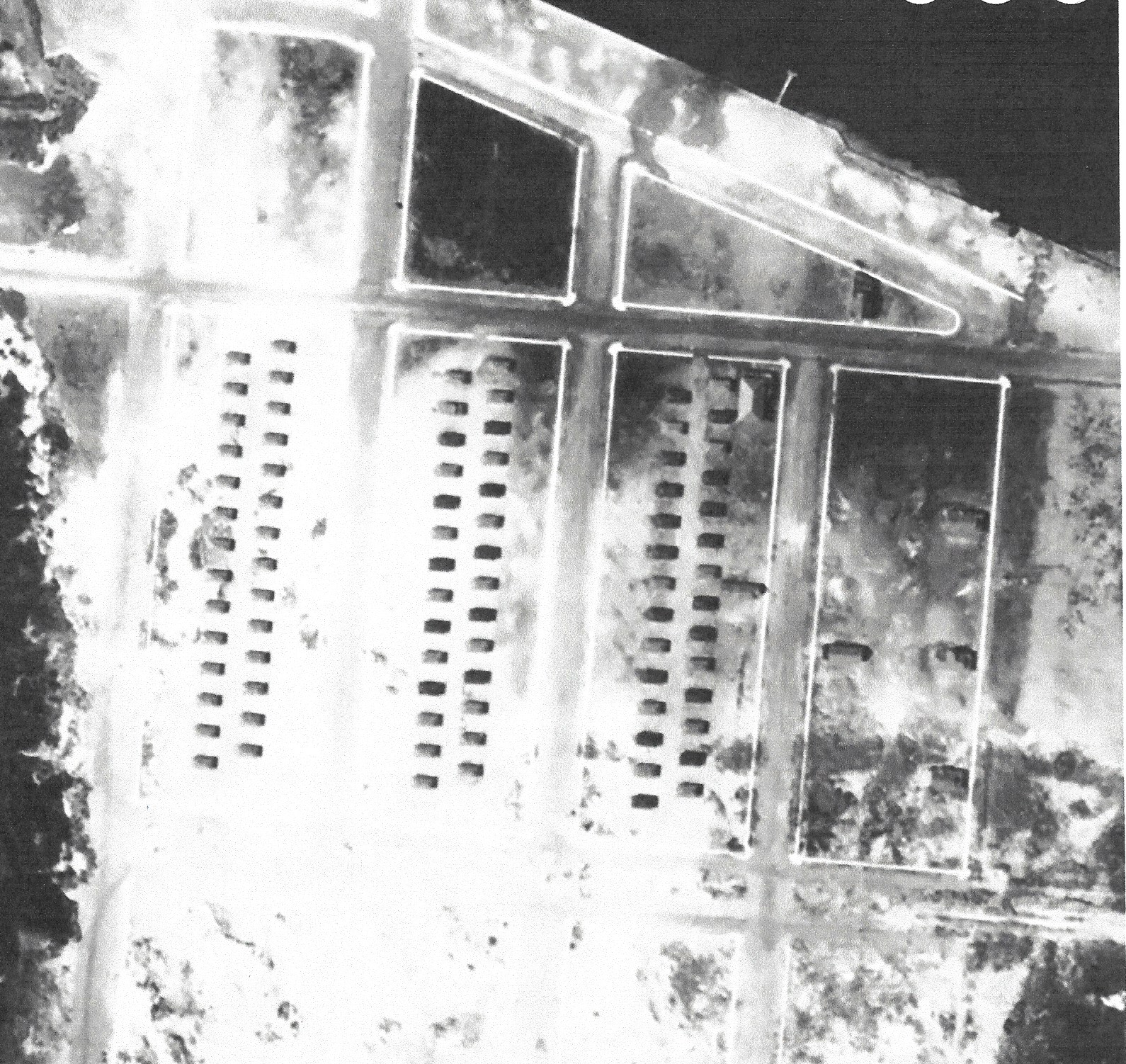 No. 37
This circa 1920 aerial photo shows the Bungalow Colony  clustered together and depicting the 84 recently completed small Stonemen's Cottages at the southern part of Stone Harbor between 108th and 111th Streets and Second and Third Avenues.  The 3 courts were given the names Bower, Weber and Stone Courts in order from right to left in this view. 
The Great Channel which is west of Stone Harbor is seen as the darkened area at the top of this image.  We can see that back then there had been little housing construction and there was considerable land yet to be developed in that area.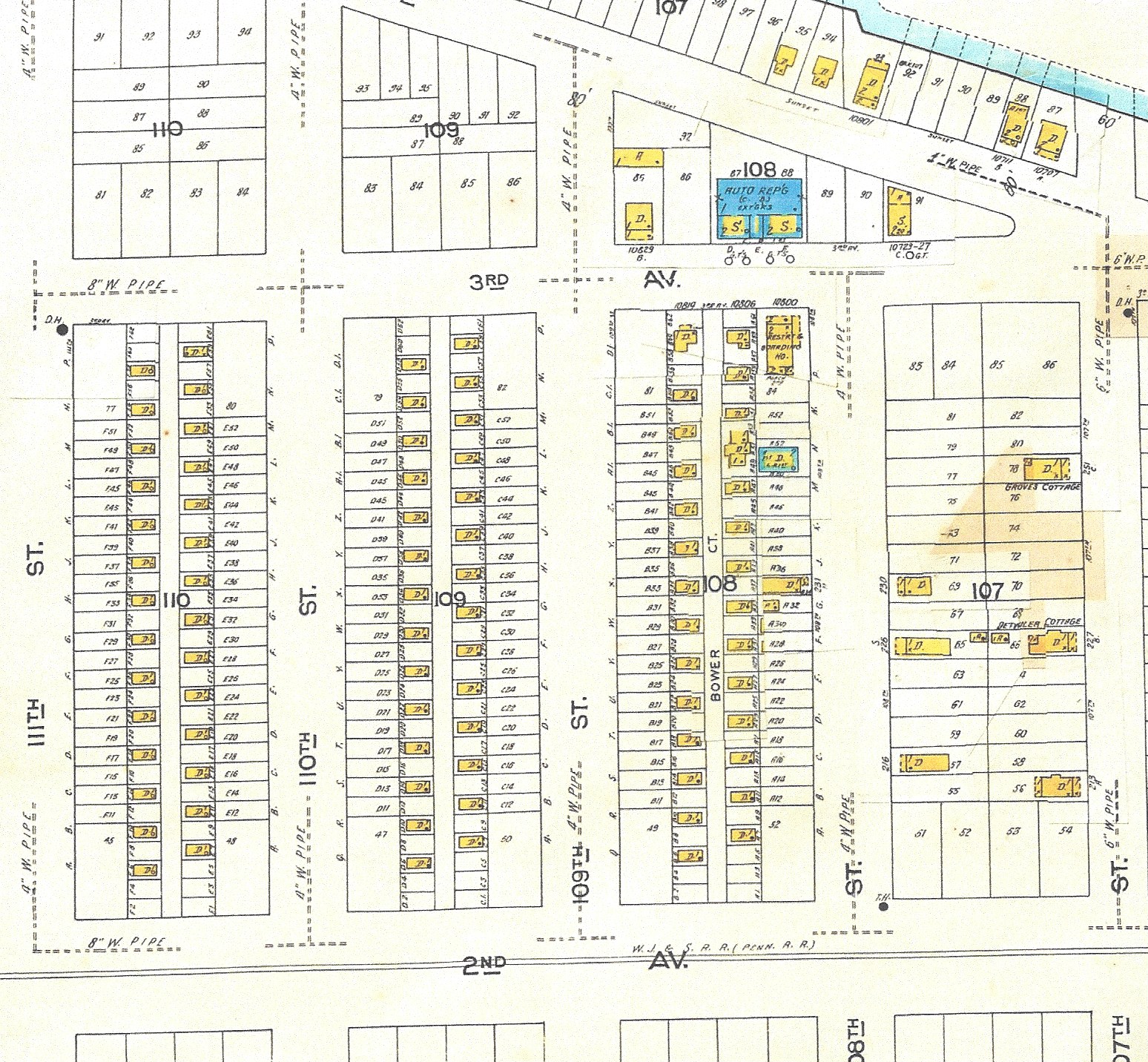 The second image is a section of the important 1917 Sanborn Map used for reference purposes and is used here to help you better understand the lay of the land.  I would ask those of you familiar with the early history of Stone Harbor and specifically the development of the southern end of town to see if you can locate in both these images the business establishment known as "Ye Olde Tea House" located at the corner of Third Avenue and 108th Street.