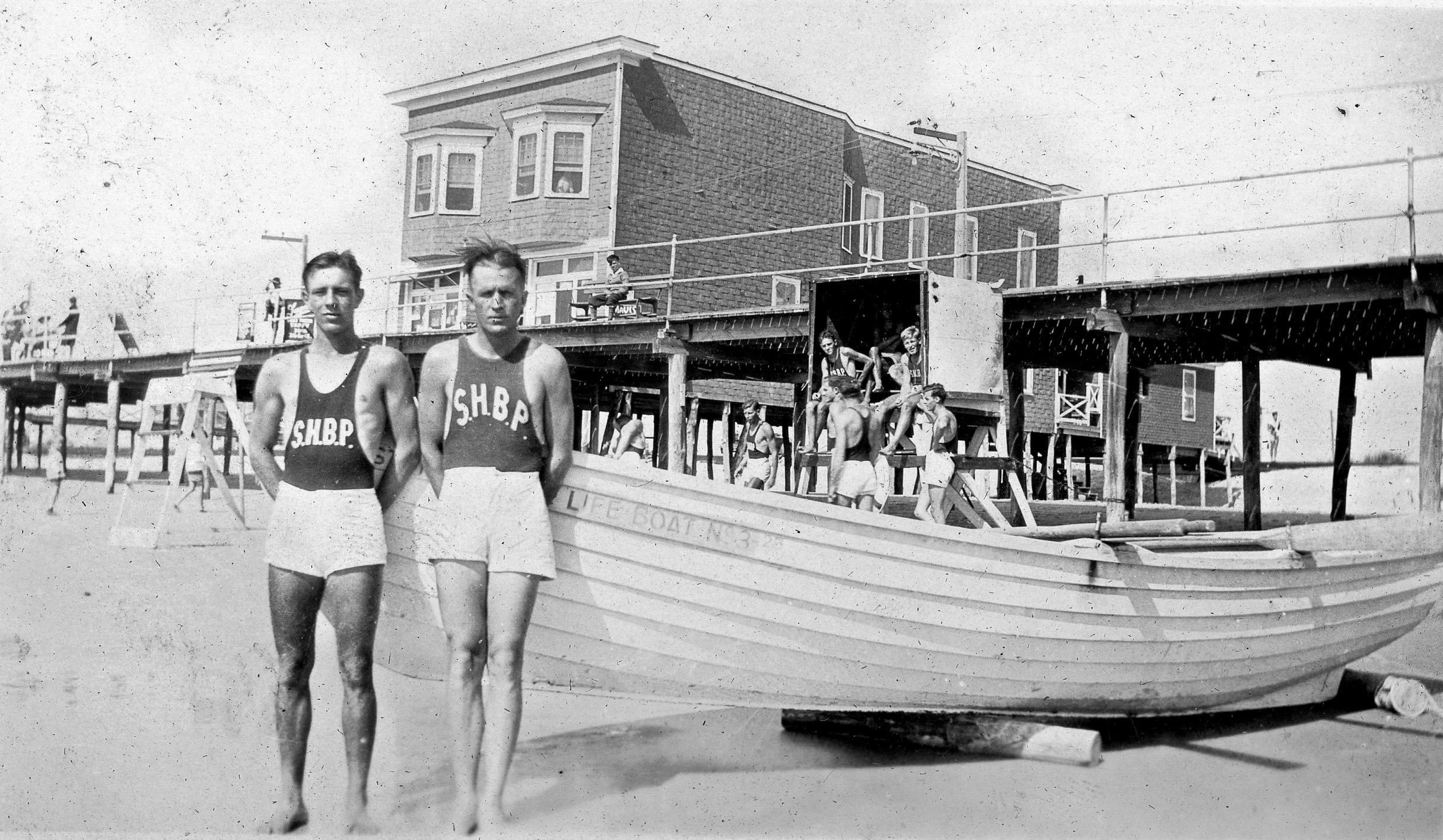 No. 25
It certainly looks like another great day on the beach at Stone Harbor.  This classic image is from the Stone Harbor Museum archives.
Here is a remarkably crisp photo image taken in the summer of 1930 featuring 2 members of the Stone Harbor Beach Patrol (S.H.B.P.) standing resolutely in front of their sturdy Life Saving Boat No. 3 at about 98th Street and the boardwalk.
In the background numerous other life guards appear to be getting ready to start another day at the beach.  Notice also there are two different styles of life guard stands for the guards to sit in when on duty.  In addition, a store or perhaps luncheonette and apartment house appear conveniently situated right on the boardwalk.