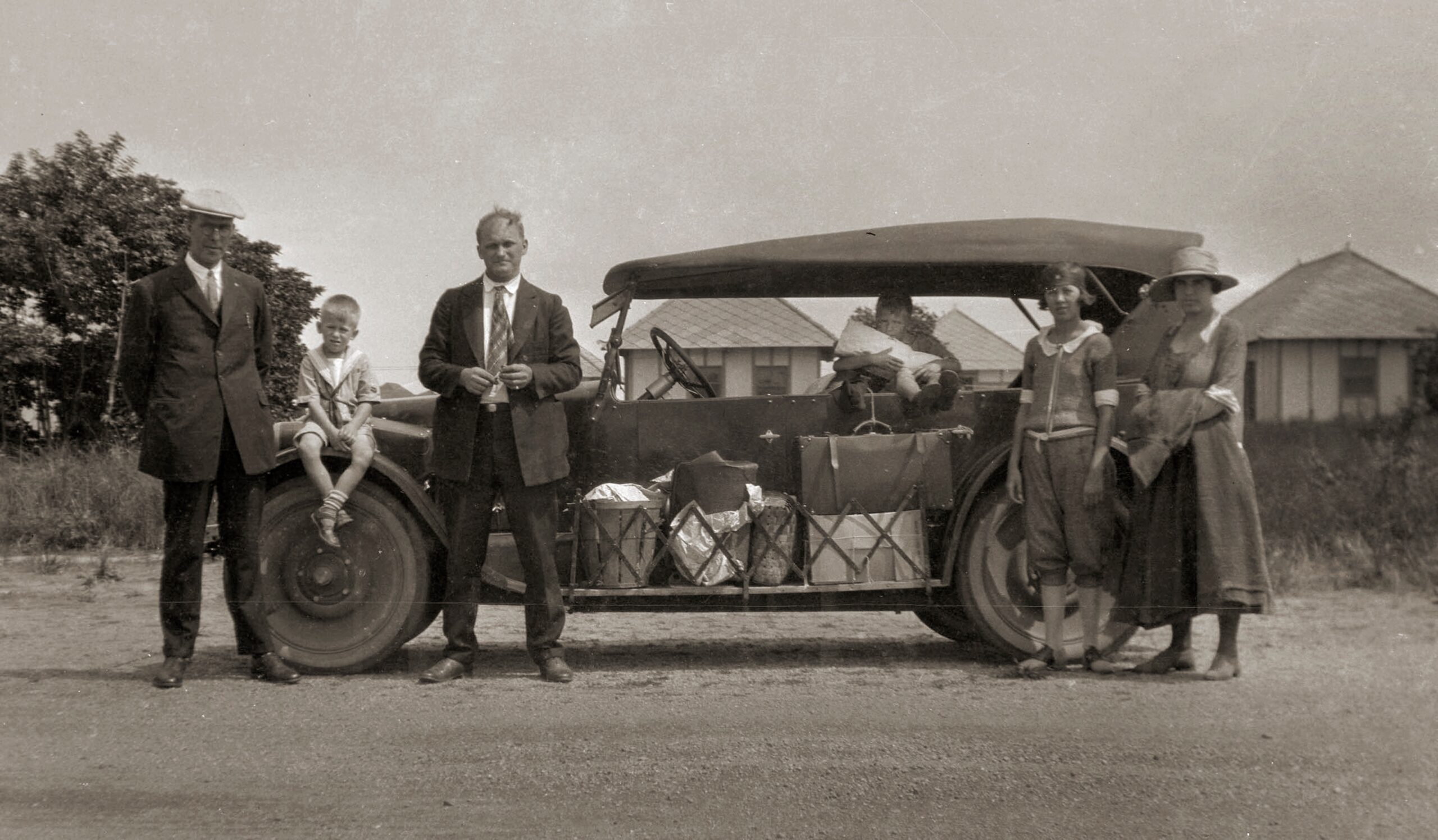 Back on January 7, 2022, "Harlan's History: Post cards from the Past" made its debut on the Stone Harbor Museum website.  Since then, a total of 65 articles have been presented primarily showcasing picture post cards and photographs that tell the story about Stone Harbor history with emphasis on people, places and events.  May 5, 2023 marked the conclusion of that ongoing series of articles.  It was becoming increasingly more difficult to find new post cards to present as this writer pretty much exhausted the post cards available to him.  That being said, an arrangement was made with the leadership of the Stone Harbor Museum for me to move into a new direction. 
Starting today, Monday, May 8, 2023, and on Monday's and Friday's twice-weekly hereafter, I will be posting an interesting or perhaps even a poignant "Picture of the Day" which will be derived from the Stone Harbor Museum archives section.  Occasionally it may be warranted to present two or three pictures that are related to each other at the same time.  For the most part these pictures will be classic stuff.  For lack of a better term, my role here as I see it is essentially to be that of a "time binder".  Many of these photos including newspaper clippings will often be about human interest topics.  Most of these archival images have not really seen the light of day so to speak and consist of family album snapshots taken by individuals living or vacationing at Stone Harbor over the years.  We are most fortunate to have access to a vast number of such images that often reveal a more personal and even nostalgic side of Stone Harbor history.  While some photos were taken capturing for instance the extensive damage caused by the Great Atlantic Storm of 1944 or other significant moments in time, other photos will simply show the wonder and fun that people had on any ordinary day at the shore.  The splendor of the seashore resort known as Stone Harbor is what will shine through these many images.  Most importantly, we need to remember that many folks would find themselves returning to Stone Harbor year after year to experience and share more wonderful memories with their families and friends.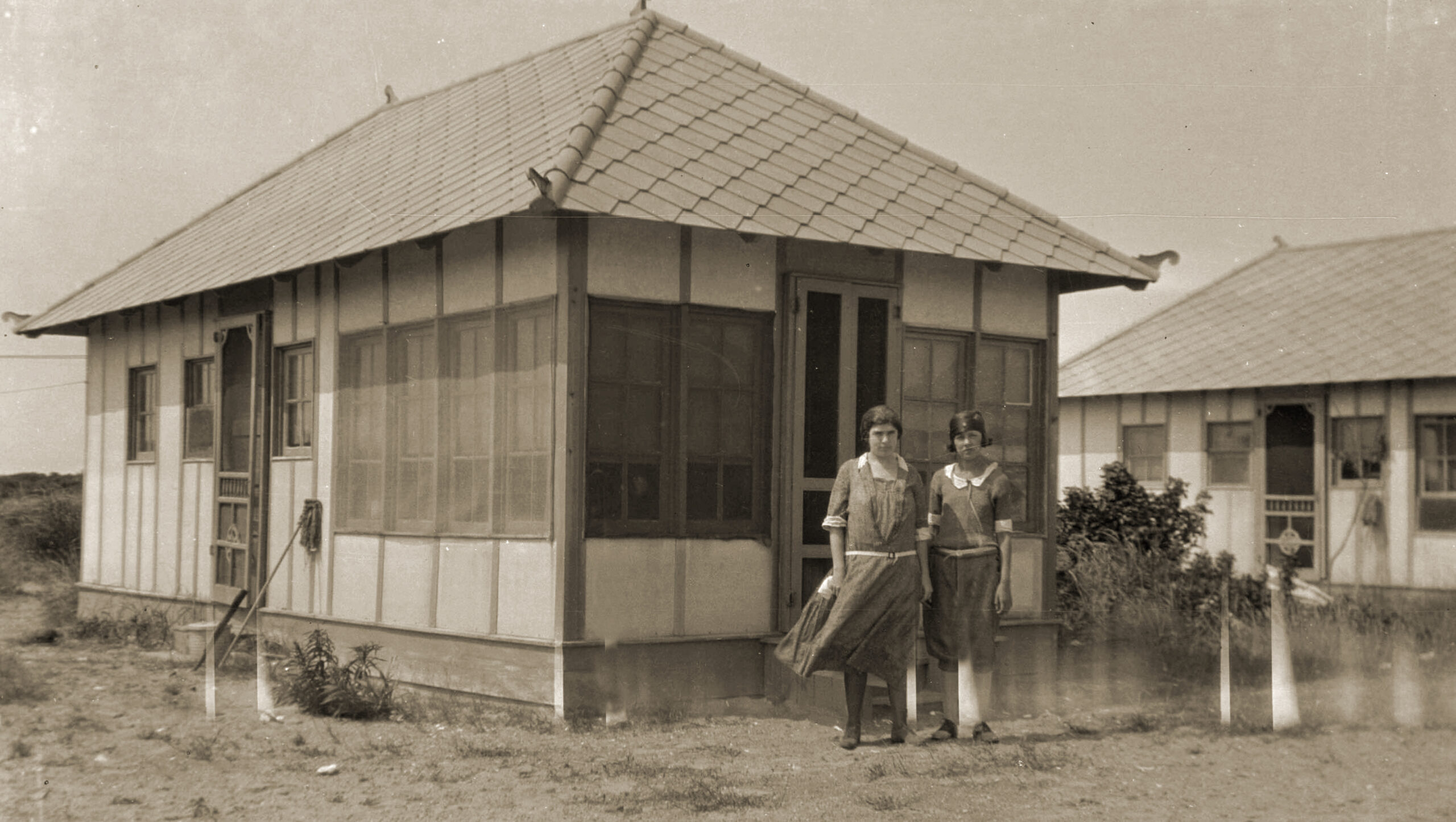 Generally there will be little written content accompanying these upcoming posts.  However, the intent of this new direction will be to elicit and generate personal accounts and recollections from our viewers.  This hopefully will build a bridge with our readers and viewers for them to share and even exchange personal accounts of their memories of Stone Harbor.  In so doing, this mechanism may very well add to our collective understanding of people, places and events that we have little or no specific knowledge and information about.  Hopefully, the placement of such photos are designed to trigger an exchange of information.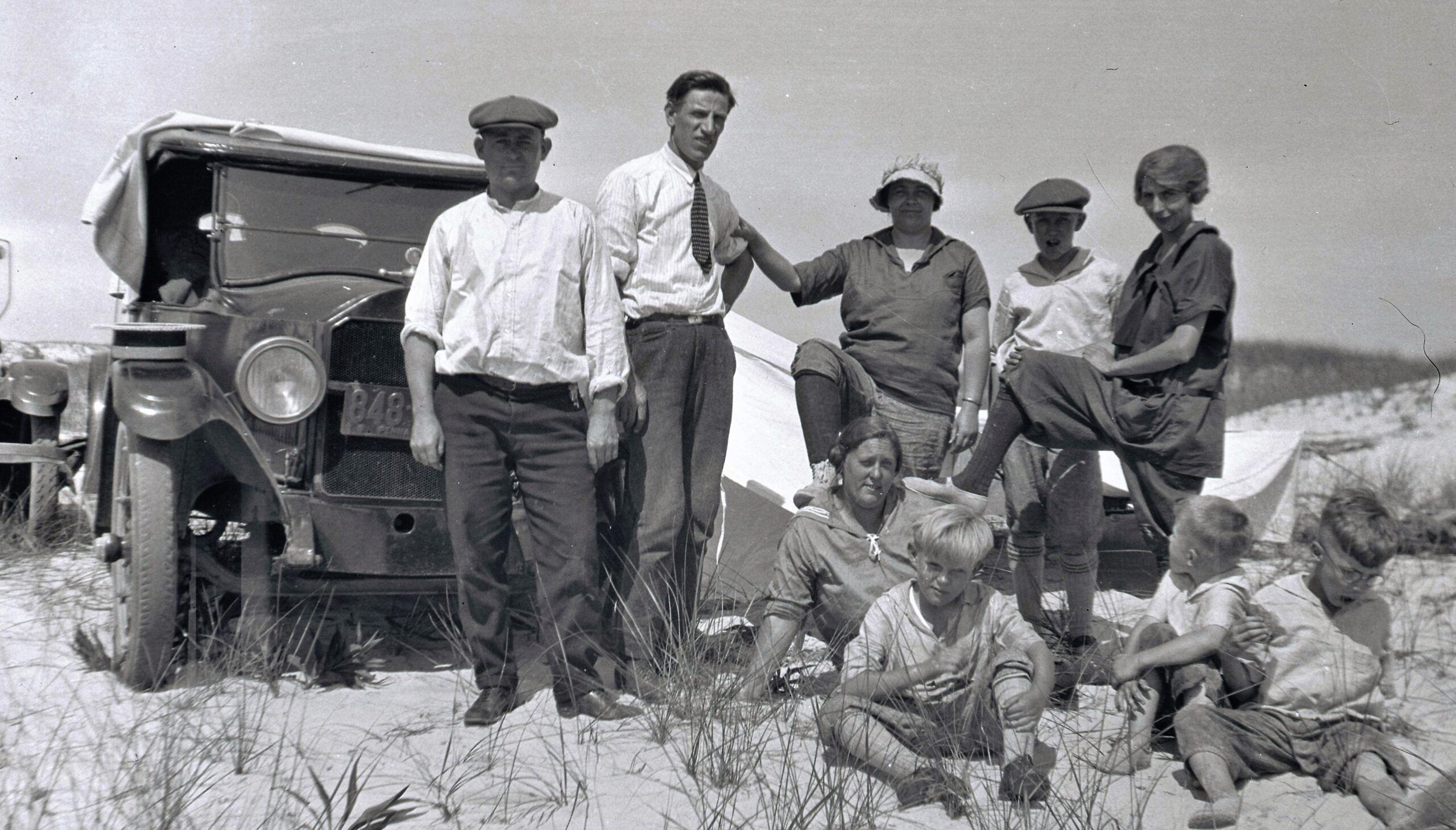 In order to get your attention for this inaugural occasion, I am taking the liberty of specifically including 3 different images that have a direct relationship with one another.  These 3 undated photos portray the Juni Family at Stone Harbor.  Perhaps judging from these photographs, the Juni Family was starting their vacation at what was commonly known as the Bungalow Colony.  I thought it would be appropriate to begin my new series of posts by introducing you to this very family who must have looked forward to their vacation with great anticipation and excitement.  Think of a time when perhaps you and your family may very well have surely looked forward to spending your vacation at Stone Harbor. 
Next Friday, on May 12, a new photo or small group of related photos will be presented for your enjoyment and if you happen to have first hand knowledge or information pertaining to any of the photos presented herein, you are invited to share your thoughts using the "Comments" portion on the Facebook social media platform.  We are looking forward to hearing from you and we hope you enjoy this new feature showcasing our favorite seashore resort, Stone Harbor, New Jersey.  Thank you!