This beautiful property is one of the oldest and arguably one of the most unique and recognizable residences in Stone Harbor.  Once called (and sometimes still referred to as) The Concrete House, it was later named The White House.  It sits on a 4-block street between 85th and 89th Streets called Pennsylvania Avenue.  Joe and Margie Moran have lovingly maintained, cared for, and updated the house since they bought it in 1993.
Life of the House
In 1909 there were no paved roads and few buildings in the newly formed town of Stone Harbor, mainly just the Pennsylvania Railroad and Abbotsford Hotel at the northern end. Several blocks from the hotel some grand houses were starting to appear. Across from the railroad plaza was a house of unusual appearance.  The house is all-poured concrete including exterior walls, interior walls, peaked roof and basement ceiling. It was an amazing feat of engineering and construction in difficult conditions. There was limited if any construction machinery back then and the only way onto the island was by train.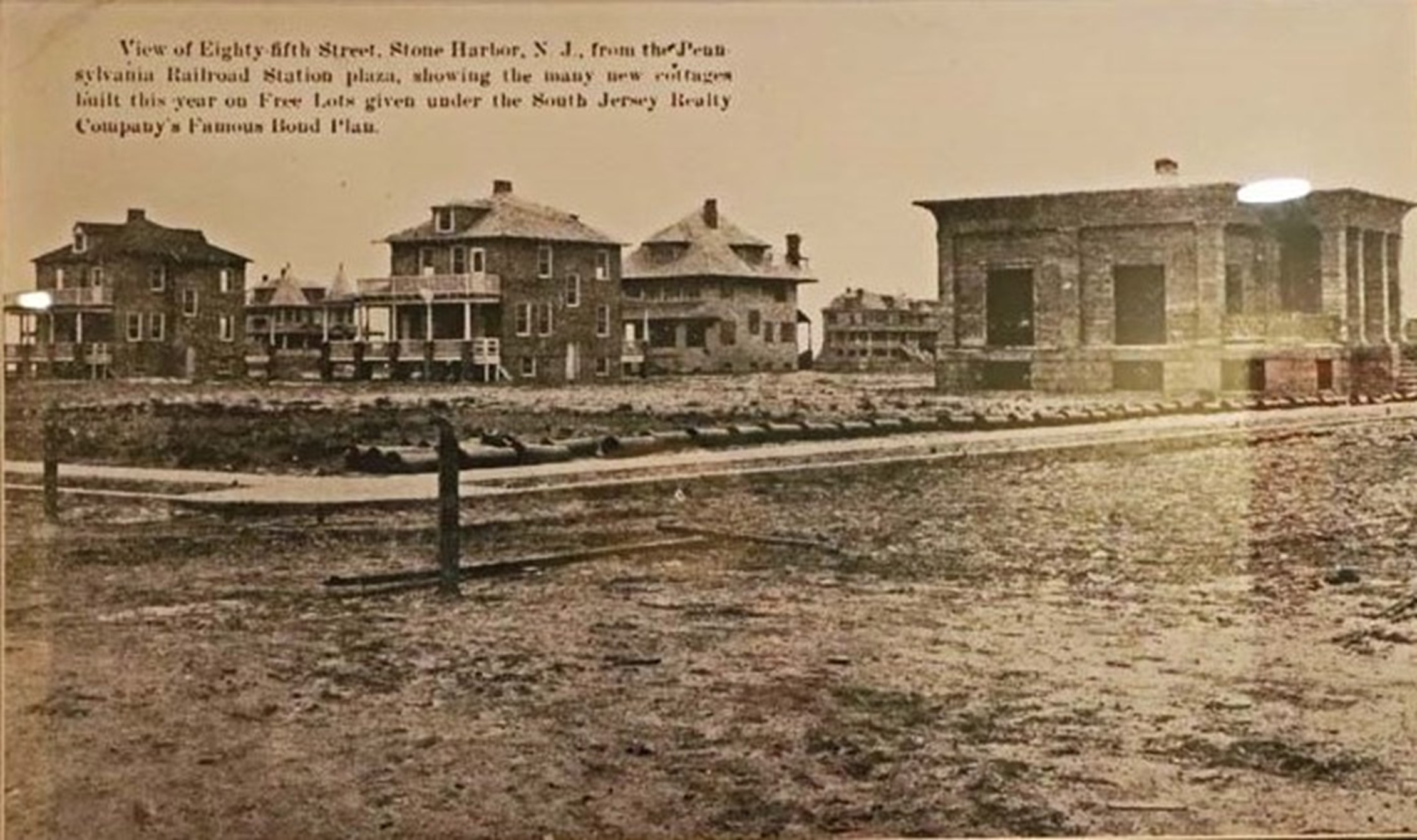 The house remained empty and gray for twenty years until Charles A. Diller purchased and renovated it for his family. He advertised for all to tour the former "old concrete house", now "White House".
The architecture is Egyptian Revival as evidenced by the curved roofline, square columns, and relief detail around doors and windows. It is on N.J. inventory of historically important buildings.
Reinforced concrete technology was in its first years but exterior/interior walls, roof: basement ceiling and columns/beams remain in fine condition. No cracks in walls or over doors/windows have occurred despite being built directly on sand.  A 2010 total renovation added 3 bedrooms and 2 baths with little exterior change because the high ceilings were reduced to allow a second floor. Wide concrete steps lead up to a 50 ft veranda and five original doors, the central one opening to the 18′ high sky-lighted living room.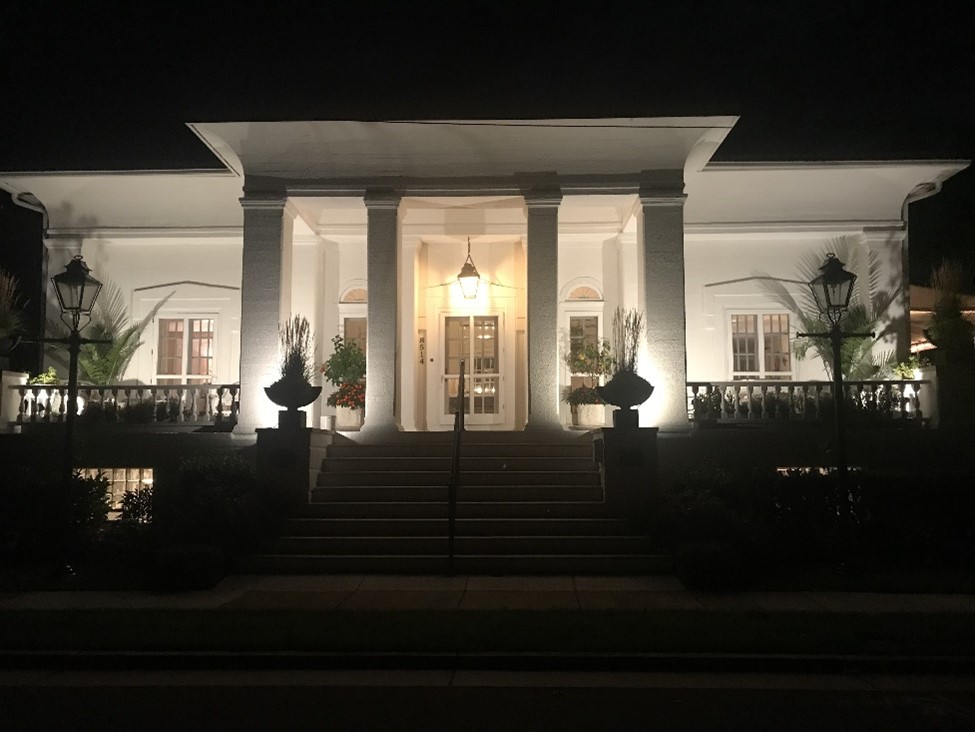 Tall columns were built onto its east wall to match those outside. Wood trim, period doors, glass knobs, etc. remain. A 1909 large photo of neighborhood, original town plan and Egyptian items are currently on the first floor.
When the living room ceiling was removed, a unique feature not seen in 80 years was exposed, a raised concrete border with blue and yellow tiles possibly evoking an Egyptian theme. The second-floor hallway has three openings looking down to the living room, allowing light, air and visual connection. Exposed, white concrete beams support the domed roof.
There is a new family, dining, kitchen area, formerly three rooms. All floors are original, old-growth pine. Kitchen cabinets are cream, French country designed by Amish craftsmen.
The deck now has balusters matching those on veranda.
Windows were placed low on walls to avoid intruding into the outside curved roofline.
Basements are rare on the island, but this has a 2,000 sq' one renovated in 2012. It is mostly aboveground and bright due to large windows on all sides.   It is fully finished, carpeted, decorated, and has a bedroom (6th), bathroom (4th), laundry room, granite kitchen, dinette, lounging area, entertainment center, 8′ pool table, 16′ shuffleboard table, pinball machines, work/storage area and air conditioning.
Joe Moran researched the history of the White house and has retained many newspaper articles as well as a copy of the original deed.  Although the property was bought in 1909 and construction began not long after, the house was not inhabited until 1929 when it was owned by the Diller family. 
Interesting ownership history is as follows:

Fun newspaper article showing a 1936 wedding reception held at the house.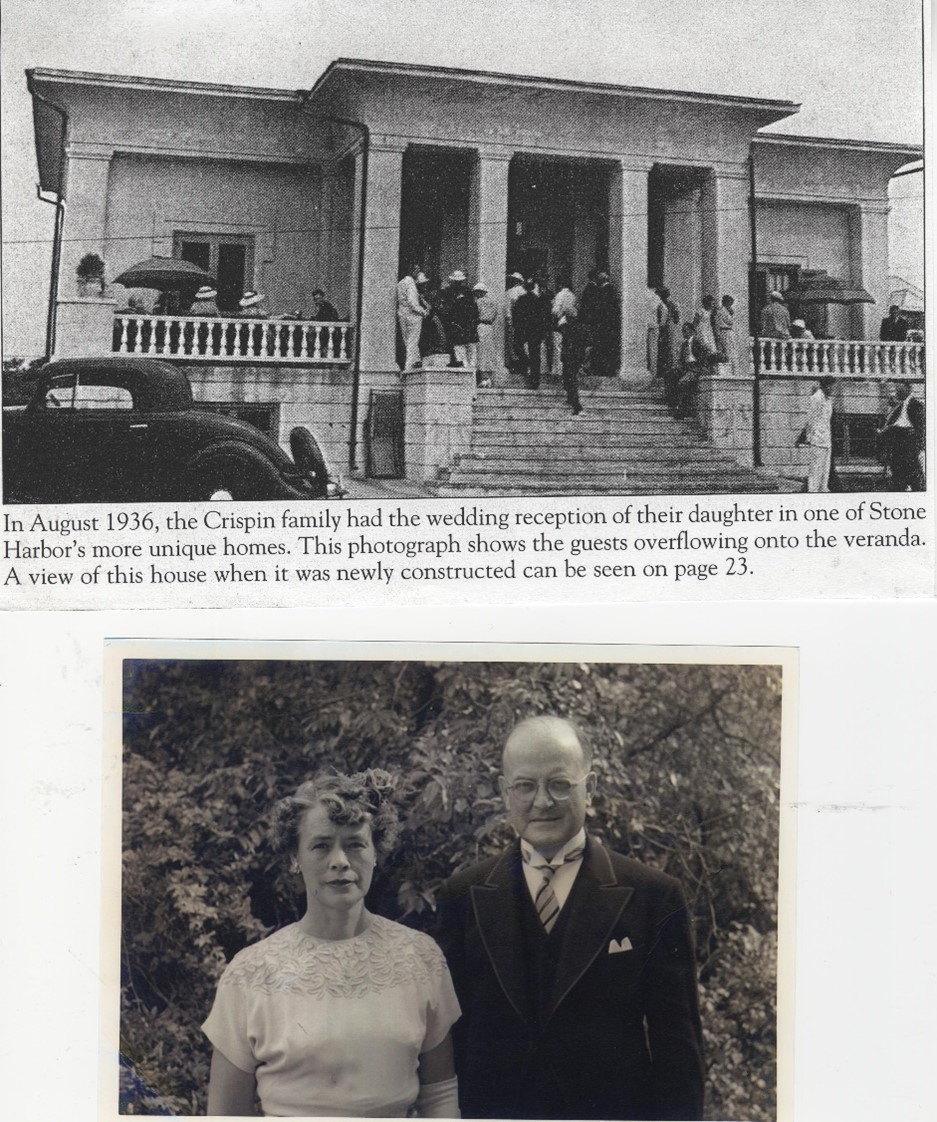 Visitors to Stone Harbor regularly walk down Pennsylvania Avenue to get a peek at this Grand Old House that continues shine its light on our town.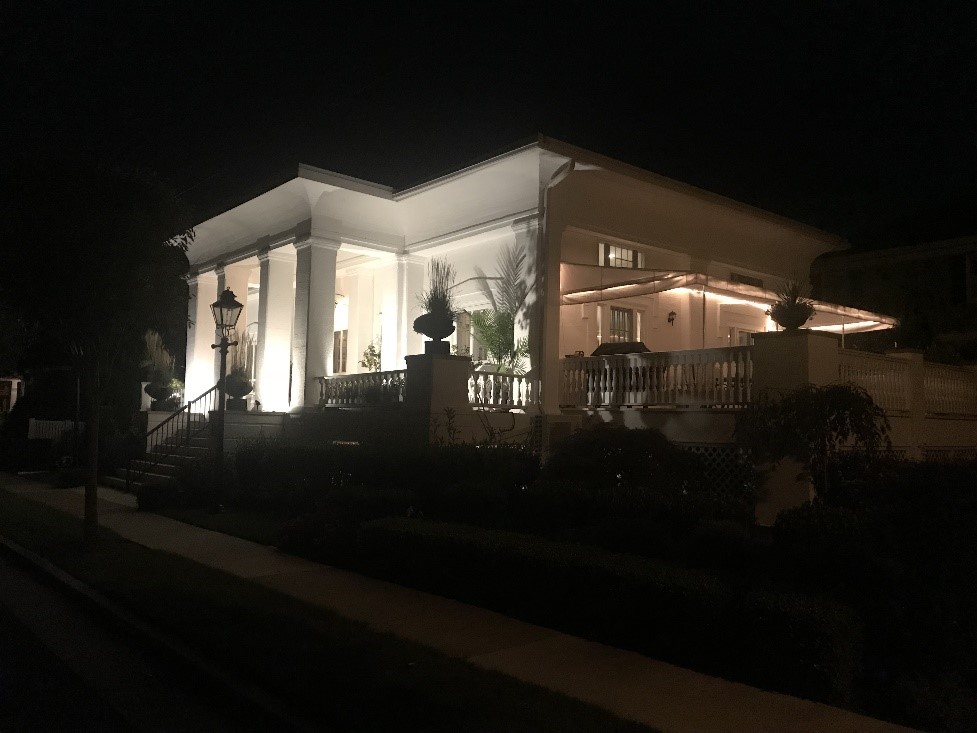 If you would like to hear more about the White House – home of Joe and Margie Moran – 
check out the Oral History recording below.