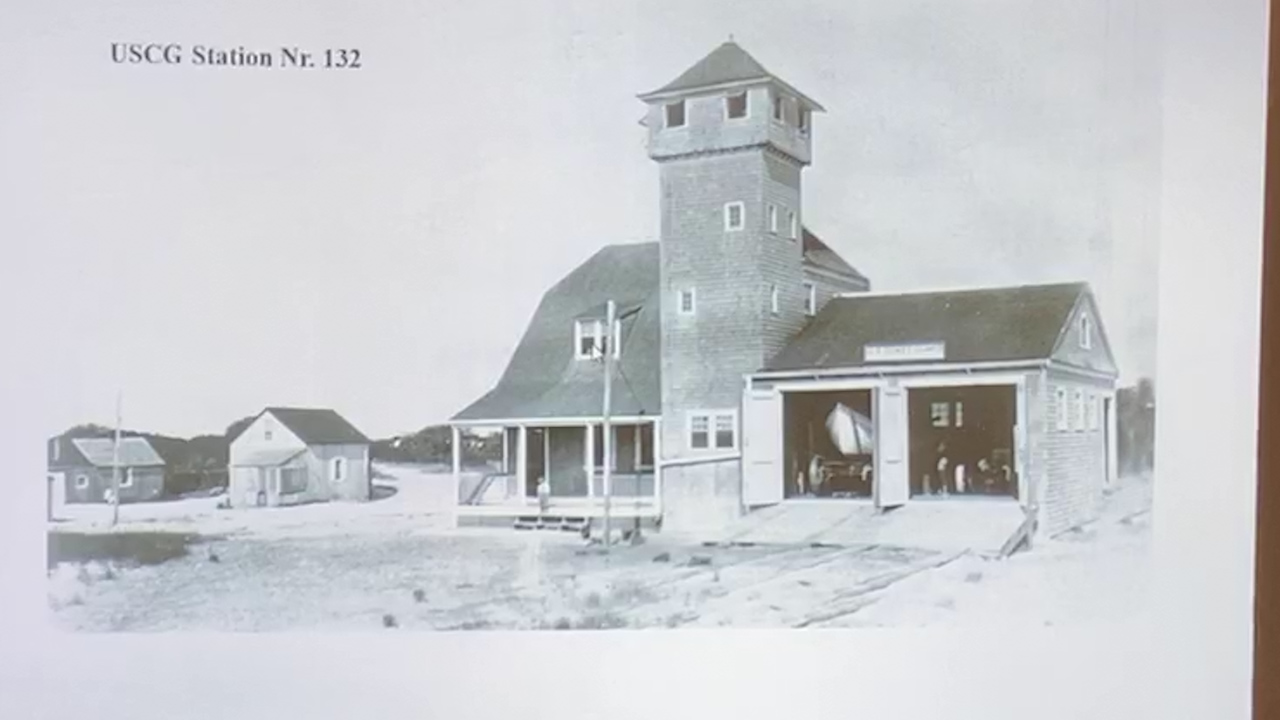 Residing on Second Avenue and 117th Street, the Stephen C. Ludlam American Legion Post 331 has diligently maintained and preserved this former Life Saving Station built in 1895. It is the oldest building in Stone Harbor.
American Legion Post 331 represents both Avalon and Stone Harbor, but also includes many members from outside the area. The Post occupies the old Tatham Life Saving Station, the oldest building in Stone Harbor, and is dedicated to the memory of PFC Stephen C. Ludlam, of Stone Harbor, New Jersey (1925-1945). Stephen was the recipient of the Distinguished Service Cross (our nation's 2nd highest award) and Purple Heart for heroic action during the Battle of the Colmar Pocket in World War II.
Murals in the building depict the history of the building, use of life saving equipment during the 1900s and honor to our fallen soldiers. All murals were created by artist and member Mr. James J. Thompson. Memorabilia available includes the life saving surf boat, steering oars, historic photos of the Life Saving Service and wall panels describing in detail the various aspects of life saving operations. The murals, wall panels and surfboat restoration were funded by the Cape May County Board of Chosen Freeholders. Also of interest is the view from the tower which presents an excellent panorama of Stone Harbor, the ocean, Hereford Inlet and the bay.